Maximize marketing efforts. Reduce time and resources.
Reach your customers when and how it matters most. Create relevant customer experiences that increase qualified leads. All through a strong and scalable API.
How to transform your marketing today
Connect to your customers with automated marketing services from Routee
Segment your customer base
Personalize your communications
Automate your marketing messages
Increase your sales by 183%
Learn how your business can become a marketing powerhouse
Don't just send marketing messages.
Create engaging experiences that connect with your customers.
Learn how Routee makes communications work for everyone.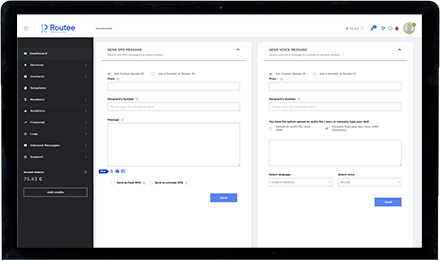 Fast and secure
Creating automated marketing campaigns with Routee's web platforms is fast and easy. In fact, once you start to use Routee, you'll fall in love with marketing all over again. Make creating SMS, Viber, voice and email campaigns fast and secure.
Easy to use API
And you don't need to get your hands dirty with any code! If you do need to create bespoke campaigns, your developers will love how easy it is to use our API. And two-factor authentication for strong security means, your business can enjoy a marketing platform that is best in class.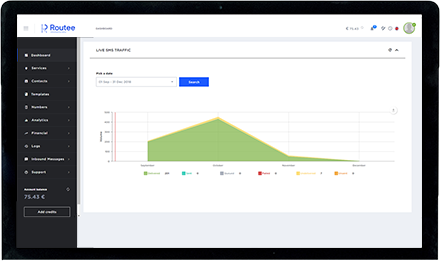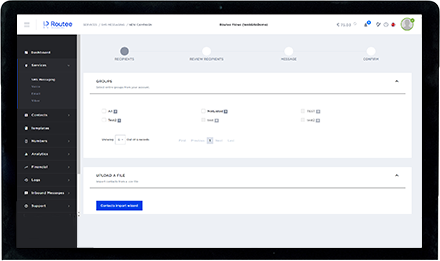 Engage with your customers
Take control of your marketing today. The Routee web platform will fast become your home to create world-class marketing campaigns that will speak to your customers. Create any kind of campaign for specific audiences.
Personalize your communication
Your campaigns will resonate with personal messages. Track every aspect of your campaigns with detailed analytics. Connect with each customer on every channel they use. And your campaigns are always fully GDPR compliant.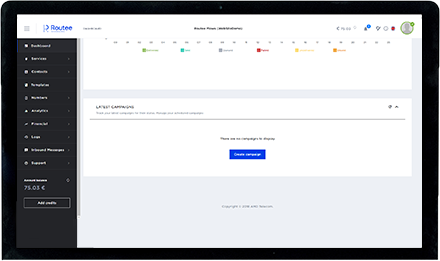 It's easy to get started!
Powered by one of the world leaders in connected technology, Routee uses AMD Telecom to ensure your business has robust, reliable and scalable automated marketing services you can trust and count on day-after-day.