Welcome to the future of marketing communications!
Communicate your marketing campaigns effortlessly to your customers on all their devices.
Build campaigns, share your content and engage with each customer.
How to transform your marketing today
Connect to your customers with automated marketing services from Routee
Segment your customer base
Personalize your communications
Automate your marketing messages
Increase your sales by 183%
Learn how your business can become a marketing powerhouse
Don't just send marketing messages.
Create engaging experiences that connect with your customers.
Learn how Routee makes communications work for everyone.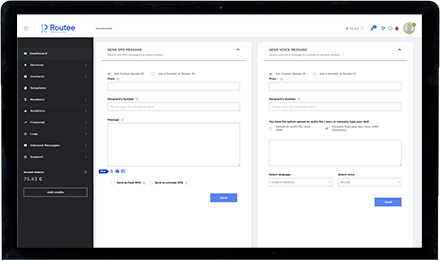 Fast and secure
Creating automated marketing campaigns with Routee's web platforms is fast and easy. In fact, once you start to use Routee, you'll fall in love with marketing all over again. Make creating SMS, Viber, voice and email campaigns fast and secure.
Easy to use API
And you don't need to get your hands dirty with any code! If you do need to create bespoke campaigns, your developers will love how easy it is to use our API. And two-factor authentication for strong security means, your business can enjoy a marketing platform that is best in class.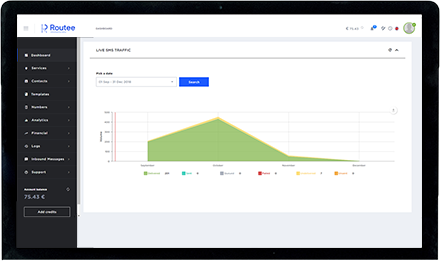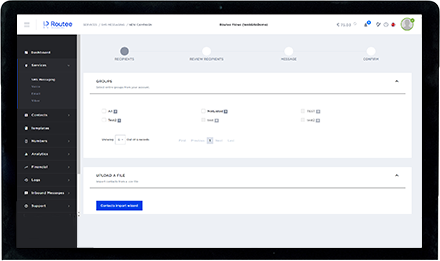 Engage with your customers
Take control of your marketing today. The Routee web platform will fast become your home to create world-class marketing campaigns that will speak to your customers. Create any kind of campaign for specific audiences.
Personalize your communication
Your campaigns will resonate with personal messages. Track every aspect of your campaigns with detailed analytics. Connect with each customer on every channel they use. And your campaigns are always fully GDPR compliant.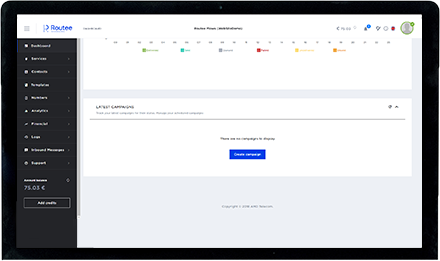 It's easy to get started!
SMS
As one of the early pioneers of text messages as a marketing tool, we have vast experience your business can use today. SMS is a great way to personally connect with individual customers.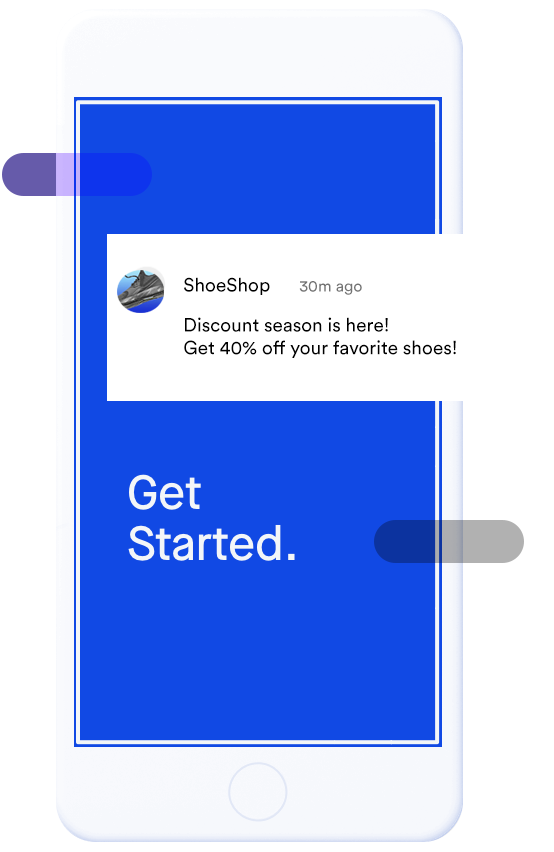 Voice
Voice is fast becoming the way we control the world around us. Why not use voice to craft engaging and compelling marketing messages? Routee has the tools you need to instantly take advantage of voice marketing.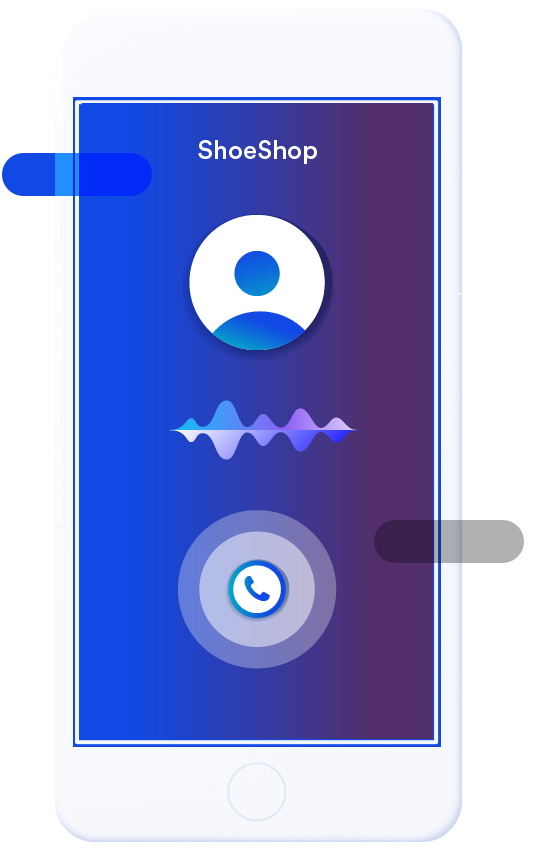 E-mail
Email is still one of the most effective marketing channels your business can use. With services from Routee, you can move your email campaigns to the next level.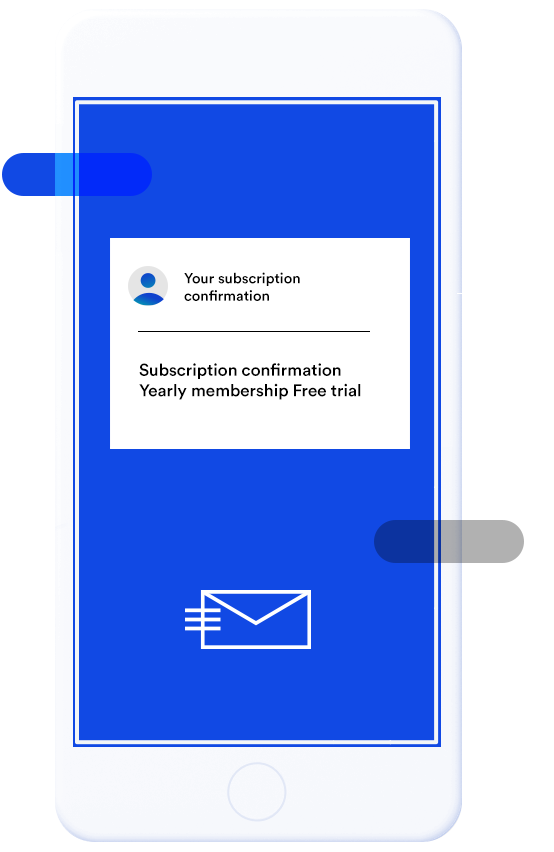 Messaging Apps
Interact with your customers through popular messaging platforms such as Facebook Messenger, Viber and WhatsApp. We have the systems to craft and then send interactive and immersive messages that convert to sales.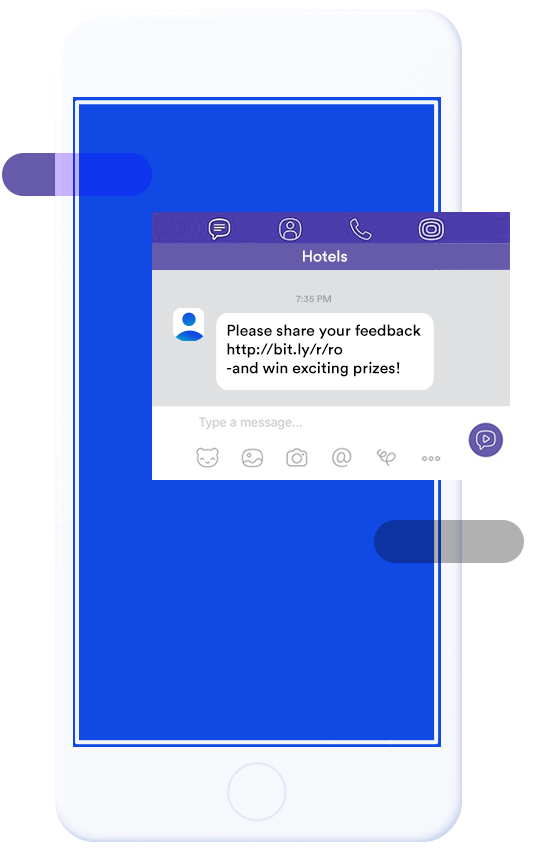 Numbers
Correct and verify the accuracy of your customers' phone numbers. Use an interactive workflow with your users, customers, colleagues and partners via SMS or direct phone calls using your own virtual number activated application.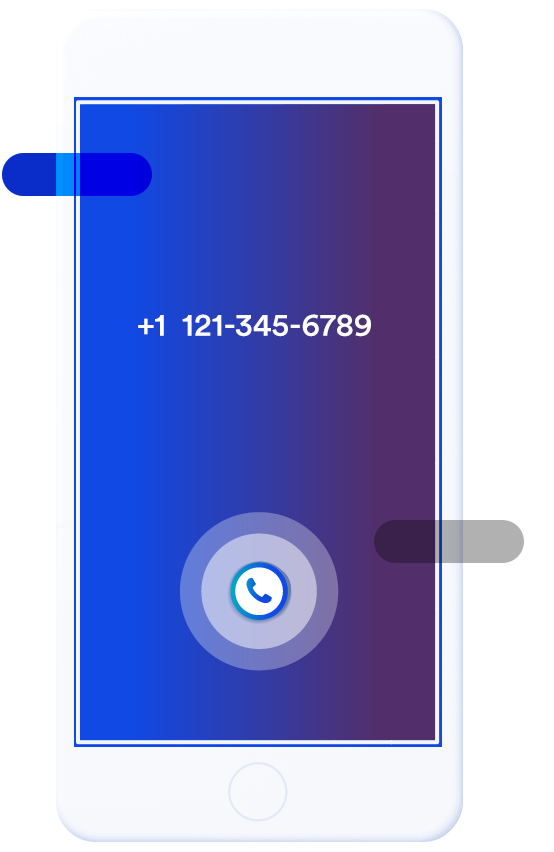 Two-Factor Authentication
Customers want to buy from brands they can trust. Using Routee, you have access to world-class security tools. Ensure your customers are always safe with strong security for each message your business sends.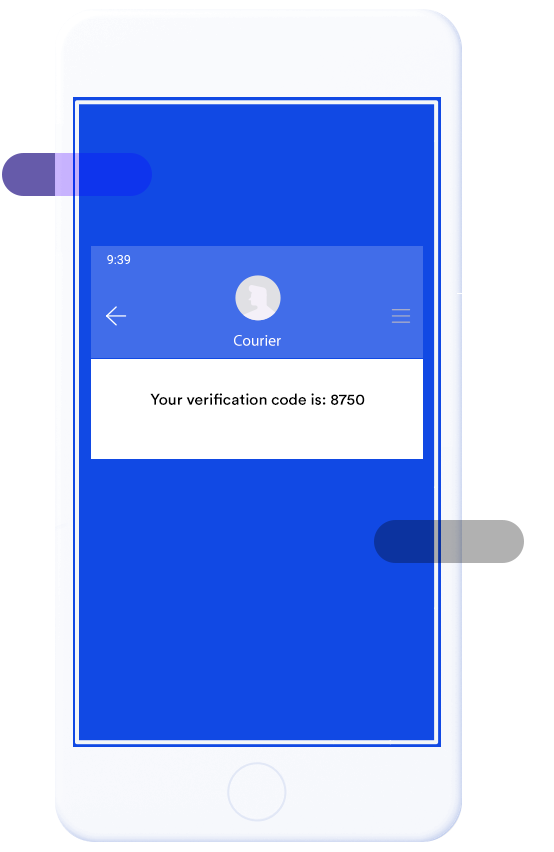 Push Notification
Push notifications can appear in applications or sites whenever you wish. Enhance the connection your business has with each customer. Move your customer engagement to the next level.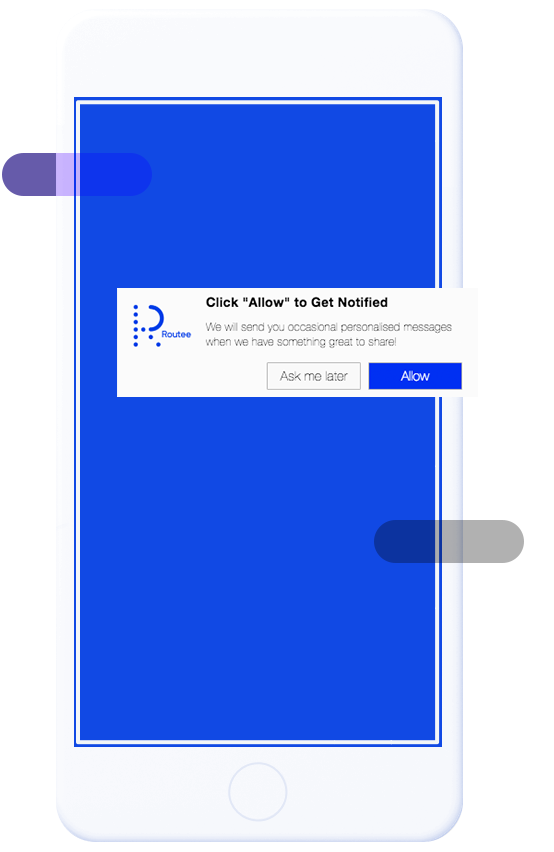 Marketing Automation
Our platform is here to help you map your customers' journey. Create your data flows, segment your audience, get real-time analytics and actionable insights to make any necessary adjustments to your campaigns.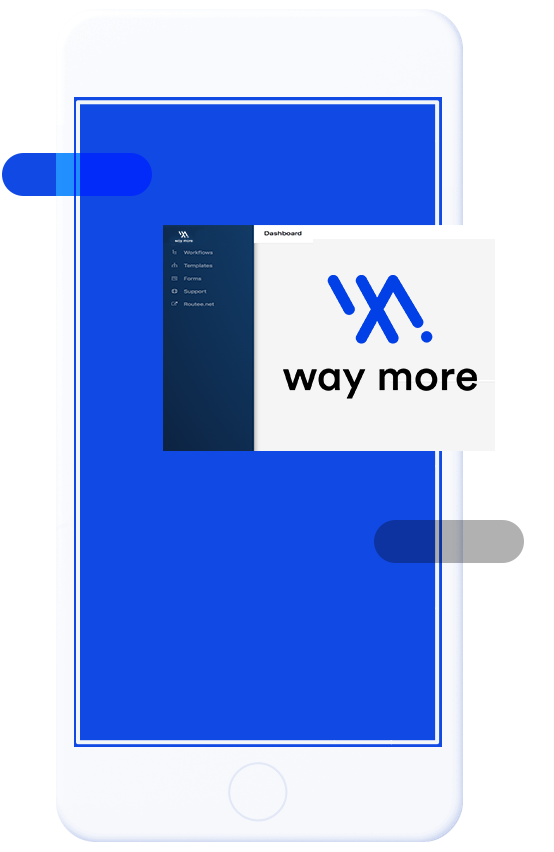 Powered by one of the world leaders in connected technology, Routee uses AMD Telecom to ensure your business has robust, reliable and scalable automated marketing services you can trust and count on day-after-day.