Break through to a global audience with Viber business messaging
Viber makes it easy for people to search and find the brands that they want to interact with. Will you be there when your customers look for you? Send multimedia content, engaging ads and much more, through our easy-to-use platform.
Try our Viber Messaging Service
96%
of messages are read within three minutes.
90%
of consumers like to message business with their queries.
56%
of customers prefer to text rather than call a business.
Adding Viber as a communication channel is the right choice to connect, engage and transact with your audience, using highly personalized and interactive content.
Detailed real-time reports on Transactional or Promotional message type delivery and read status, recipient location and conversion rate data.
Routee can set-up intelligent failover solutions in case your messages are not read. Never miss an opportunity to connect with your audience.
As Viber has grown in popularity, its audience has become diverse and highly engaged across this messaging platform.
Do you have hundreds or even millions of customers? Routee can dispatch your messages accurately and securely to take full advantage of Viber.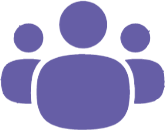 Your customers' data collected via Viber can easily be imported into all the leading CRM systems. Leverage this messaging information across your business.
Create engaging and attractive campaigns. Send and receive rich messages that include text, images, buttons, emoticons, stickers, video and voice content.
Native brand solutions coupled with rich content messages enable reliable and secure personal brand-to-consumer connections.
Don't worry about the technical side of things. Create and send campaigns in under 5 minutes with our easy yet powerful Viber tools.
Retail
Inform your customers about new products or services, offers and discounts. Increase sales and reduce cart abandonment with Viber messaging.
Travel
Send rich content messages that showcase your latest destinations. Speak directly to your customers with a channel that is both highly engaging and effective.
Real Estate
Make life easier for clients interested in any given property by updating them about discounts and offers based on their preferences.
Financial
Inform your clients about new services that improve the customer experience – all with fast and secure Viber Messaging services from Routee.
It's easy to get started!
One-way messaging
Deliver direct Viber messages to your customers without offering the option to reply.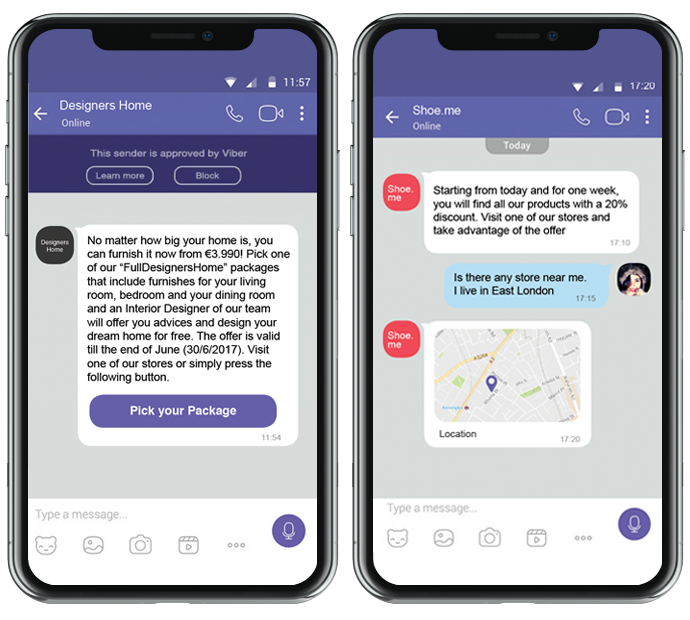 Two-way messaging
Start conversations with your customers or have them initiate a conversation with you, all through the Viber platform.
Useful insight for all
You can easily use the service with apps on all the leading operating systems. Interact with your audience when they want you to contact them, with media-rich messages they will want to read.
Use Viber for everything
Routee's Viber Messages can function as transactional, or promotional communications, and support text, images, buttons, and links all within the same message.
Segment customer base
Send segmented campaigns based on your customer preferences. Viber Messaging is highly targeted and personalized, including the recipient's name, to maximize communication ROI and conversion rates.
Brand and performance
Higher conversion rates and brand loyalty can be achieved when well-crafted Viber messages are sent to segmented customer groups. Put the right offers in front of the right people, every time.
Cost effective channel
Viber messaging is charged per delivered message, with no hidden costs or additional fees. Pay only for the messages that reach their audiences and nothing more.
Maximum security by default
Routee's Viber Messaging servers are provided via a private cloud. As our servers are fully secured with a firewall, your business can be confident that each message will be sent securely to each recipient.
Quicker response,
faster resolution
Connection anywhere,
anytime
Get our Service Presentation
By filling the fields below you will receive a download link in your email
Powered by one of the world leaders in connected technology, Routee uses AMD Telecom to ensure your business has robust, reliable and scalable automated marketing services you can trust and count on day-after-day.