Routee's Facebook Messenger API helps you deliver experiences that matter
Amplify your impact on Facebook with the Facebook Messenger API from Routee. Better brand experiences on Facebook Messenger drive sales and customer loyalty. We have the tools that you need to put Facebook Business Messenger to work, helping you make opening up a strong and sustainable communication channel on Facebook possible.
1.8 billion
people are Facebook Messenger users.

5 times
higher conversion rates and 4 times bigger orders.
78% of customers
discover retail products they want to buy on Facebook.
Facebook Messenger API Service Highlights
Choose features you like and add another dimension to your conversations with text, audio, video and location sharing capabilities.
Feature Rich Capabilities
Understand your customer preferences and gain a better understanding of your ROI with delivery callbacks.
Real-time Insights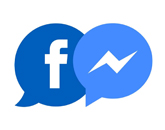 Optimize delivery rates to ensure that your messages are sent, delivered and read with failover capabilities to other messaging channels.
Higher Delivery Rates
Reach your target audience one-to-one. Include a personal touch in your messages. Take advantage of the data Routee gathers for you. Name, preferences, age, genre etc.
Personalization and segmentation
Deliver answers to your customer requests automatically through intelligent keyword recognition.
Auto responders
Routee can set-up intelligent failover solutions in case your messages are not read. Never miss an opportunity to connect with your audience.
Failover available
Facebook Messenger API Use Cases
Airlines
Airlines can issue boarding passes, communicate flight times and gate changes via Facebook Messenger API to each passenger. Facebook Messenger connects customers to the information they need, when they need it the most.
E-Shops
Harness the power of cost-effective Facebook Messenger campaigns across your shop. Communicate your latest offers and discounts in an instant. Increase your sales and reduce basket abandonment.
Real Estate
Make life easier for clients interested in real estate by informing them about discounts and offers based on their preferences. Send only the most appropriate offers, including photos or videos, and watch your business grow.
Travel
Communicate latest destination offers to highly targeted groups. Promote your business to the right audiences with Facebook Messenger campaigns. Harvest customer data to make future campaigns even more effective.
It's easy to get started!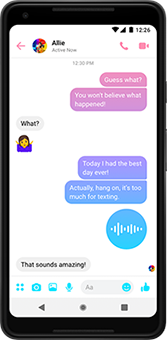 Improve the customer experience
Send timely reminders over the channel your customers use the most and enable two-way communication between them and your support team.
Increase your customer base
Turn your existing customers into promoters with social invites over channels for instant communication.
Increase conversion rates
Send promotional messages as videos, gifs, images, or links to communicate your offers in new and engaging formats.
Engage customers
Another usage of Facebook Messenger API is to send important information and reminders about events that people have signed up to. Keep your customers updated.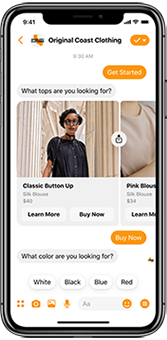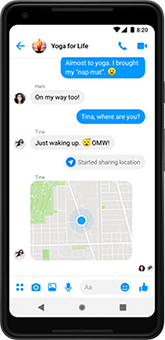 Generate high-quality sales leads
Since Facebook Messenger API is still a relatively new and novel marketing channel, it is a great way to get people's attention and to generate high-quality sales leads.
Remarkable customer experience
Provide a remarkable customer experience by going beyond expectations, delivering consistent, personalized messages. We can help you get up and running in no time, whether it's assisting with integrations or consultancy.
Quicker response,
faster resolution
Connection anywhere,
anytime
Powered by one of the world leaders in connected technology, Routee uses AMD Telecom to ensure your business has robust, reliable and scalable automated marketing services you can trust and count on day-after-day.