Stop wasting money on unverified email lists
Remove invalid email addresses from your list using our API or platform to prevent email bounces. Keep your email list clean and save up to 20% on communication costs when verifying email addresses with Routee.
57%
of respondents submit disposable
email addresses to your business.
+20%
 of email registrations contain typing,
syntax, domain, and other errors.
+23%
of emails sent globally each year
are invalid, costing time and money.
100%
of the invalid emails your business
receives, are a recurring waste of resources.
Email correction
Automatically fix email addresses that contain common spelling mistakes.
Bounce prevention
Undeliverable email addresses are instantly unsubscribed from further marketing activities.
List re-verification
Your email lists are re-verified every 30 days to catch inactive email addresses.
Huge collection of email templates
Choose from a wide range of email templates to suit any marketing campaign design.
99% deliverability
We guarantee that your emails will be delivered after using our email list cleaning service.
Import data to CRM, Excel files, website
The customer data can be imported into your database system or any other application you use.
The Email validation service by Routee is completed in three distinct steps:
1. Email syntax and formatting check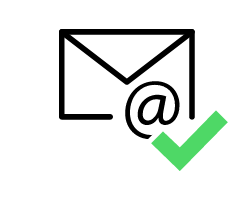 Our syntax and formatting service checks email addresses against established formatting standards and provider-specific requirements. This process is performed simultaneously with the user's input, preventing erroneous submissions from flooding your contacts list.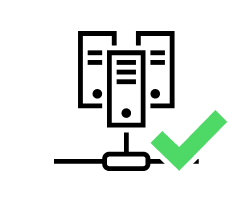 The next step in the verification process is the Domain confirmation. Routee automatically checks the DNS records for the domain name section of the email address to confirm that is both valid and active. Additionally, the Μail eΧchange (MX) is tested to make sure that it can receive mail.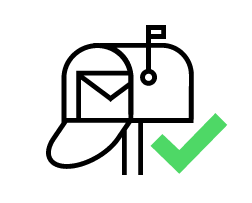 Last but not least, Routee verifies that the specific mailbox associated with the email address exists. By utilizing the SMTP protocol to contact the mail server, this process is able to verify that the mailbox can receive messages, without ever sending an actual email message to the submitted contact address.
Financial
Our email verifier will recognize many of the spam traps in your database. This is vital to ensure your emails don't get marked as spam by the Internet Service Providers. For financial services, this is vital to ensure your messages reach the right people at the right time.
Airlines
Ensuring the security of an airline's passengers is critical. With Email Verify, your business can check the identity of anyone booking a flight before they are sent a confirmation. This prevents spam addresses becoming part of your mailing list.
E-shops
Remove invalid email addresses from your list using our unique email verification scrubbing system. This prevents email bounces and ensures your business is reaching potential customers with valid emails addressed.
It's easy to get started!
GDPR compliance
We help you stay fully compliant with all GDPR requirements. We also provide details on a contact's country of origin in the verification report.
Clean up lists
Our Email Verifier will start analyzing and identify any emails that could be fake or that could risk your business sending spam.
Email verification with Two Way SMS
Retrieve your contact's correct email address with a Two-Way SMS asking them for their correct email address.
Free quality report
Receive a report for all email lists uploaded or imported for verification. You can be confident your email lists are clean.
Fair Pricing
Policy
GDPR
Compliant
+20000 users
trust us
80+ pre-designed
templates
Get our Service Presentation
By filling the fields below you will receive a download link in your email
Powered by one of the world leaders in connected technology, Routee uses AMD Telecom to ensure your business has robust, reliable and scalable automated marketing services you can trust and count on day-after-day.