Track Everything. Automatically, With A Business SMS Platform
Routee's business SMS platform helps you create unique marketing funnels that actually convert, generate leads and grow your business.
We know how to create memorable customer experiences in a scalable and flexible way, and with our business SMS platform, you do too.
Let us show you how you can maximize your results through Routee.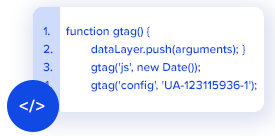 Complete Automation
On a fully event-based environment, design, automate and manage your workflows. Prioritize channels and scenarios for maximum engagement. Gain full control of all contextual communication through our portal and enjoy a seamless interaction with your business.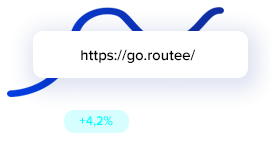 Integrated analytics
Detailed real-time reports on customer behavior including time, location, messages read, conversion rates can all be tracked and analyzed. Deliver your messages over multiple channels at once.
See everything about your users in one place
Find out which time of the day your customers prefer to receive your news, through which channel and which of them converted.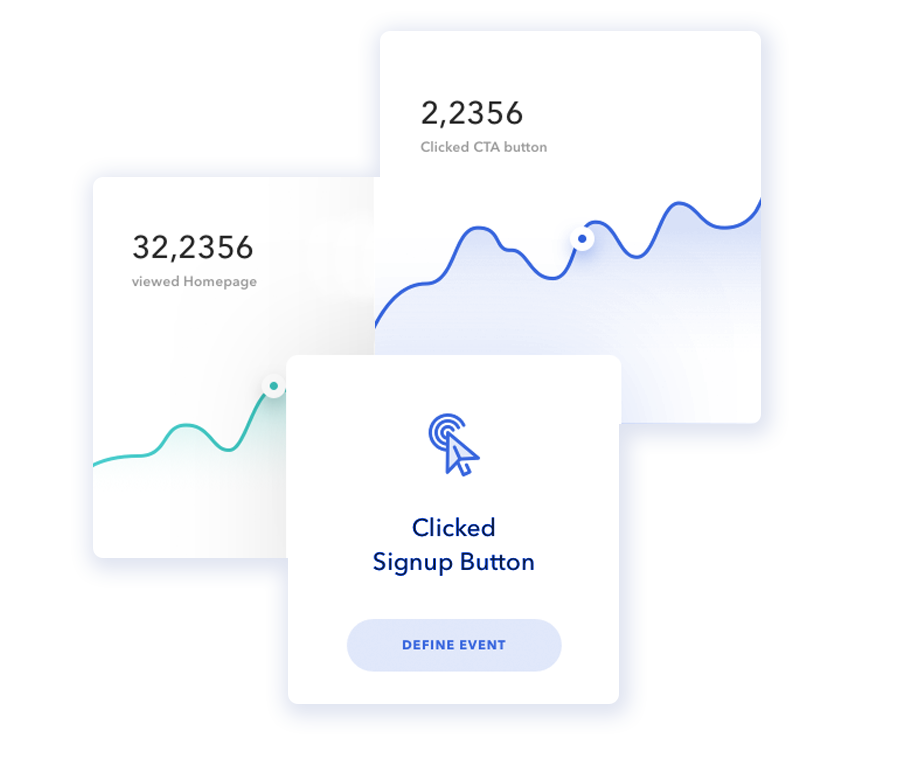 Advanced failover
Take advantage of tailor-made fallback options. Define channel scenarios and priorities for your message delivery. Set the order based on:
Customer preferences
Which device do they prefer to use? Mobile, Desktop or tablet?
Devices they have available
Do they own a smartphone or a PC, a feature phone or a landline?
SMS marketing platforms managed according to your needs
Routee specializes in SMS marketing platforms that are optimized for your unique business. We'll provide you with all the possible info you might need in order to measure results, design and schedule your upcoming campaigns
Database Synchronization & Upload
Perform advanced database management and synchronization through our offered endpoint. No more strict layouts and forms, just agile, plain and intuitive.
Unsent message management
In case you try to send a bunch of SMS through Routee and your balance runs low during the send-out, you don't have to worry. The "unsent" messages will be retrieved and sent separately.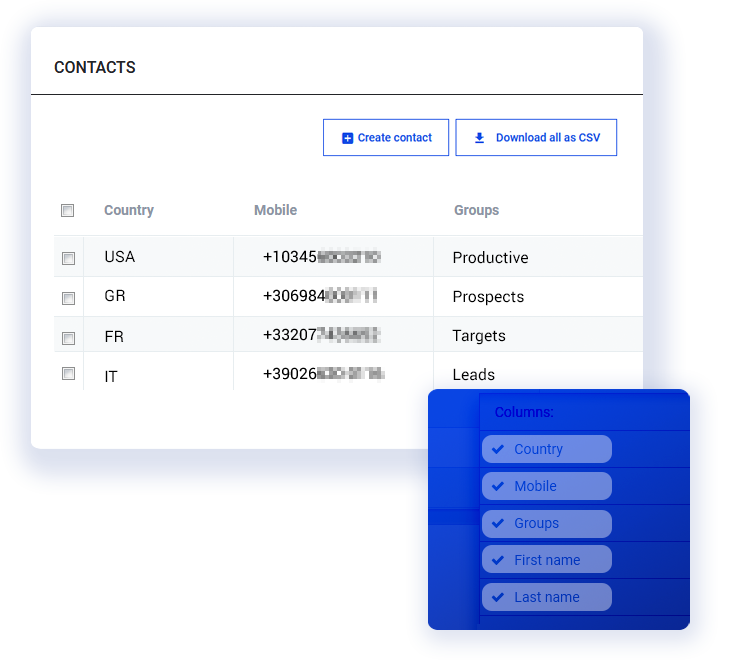 Check out our services
Find out how can you benefit from them and get inspired by the use cases.
Are you a developer?
Check out our API documentation and start building your application today!
See our pricing
Our pricing policy can be as scalable as you need. Only pay for what you use.
Global Coverage
As AMD Telecom powers Routee's communication, grants its broad reach list, covering more than 1.200 Mobile Operators (including 152 zero hop direct connections) through a single connection point.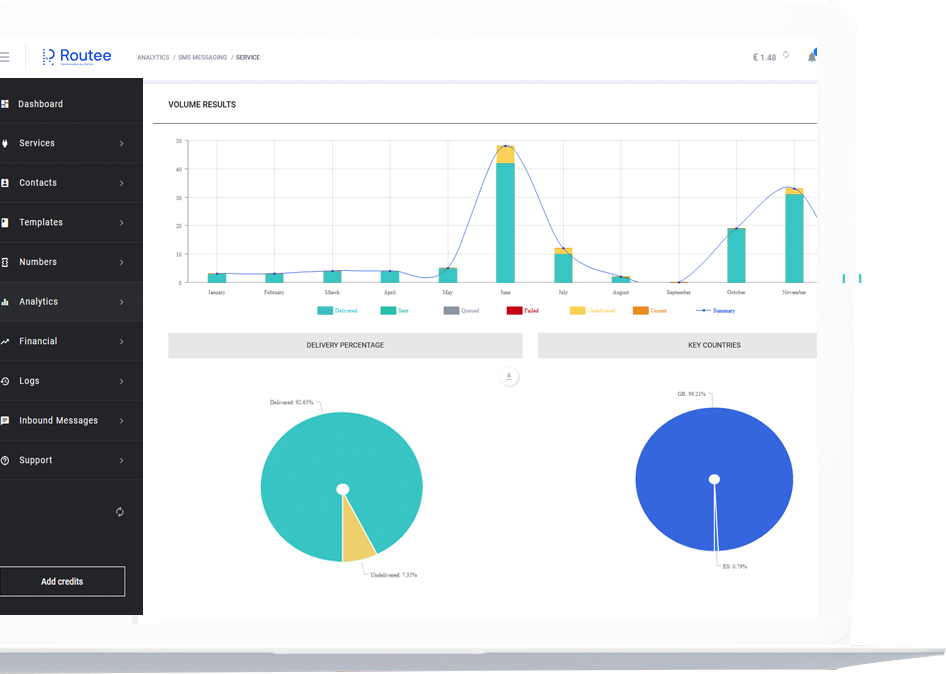 Play Global
Reach your audience to 207 countries through the world's largest proprietary messaging network. Geo-redundant datacenters, in-house developed technology and 24/7 international + local technical and enterprise support - all package included.
Regional language
We support all languages from English to Hindi, plus many, many more. Routee supports Unicode so you can speak to your customers in their language.
No limitation
Routee platform faces no limitation or obstacle. Our fully customizable APIs can be used for anything you have in mind.
Multiple Application Creation
Within Routee Dev Platform you can create as many apps as you wish, while combining several Routee services. One administration panel for all your apps.
Multi Featured Bulk Messaging With callback
Use the Bulk messaging endpoint for mass send-outs while enjoying several features like quiet hours respect, personal content & fallback values for every parameter you set.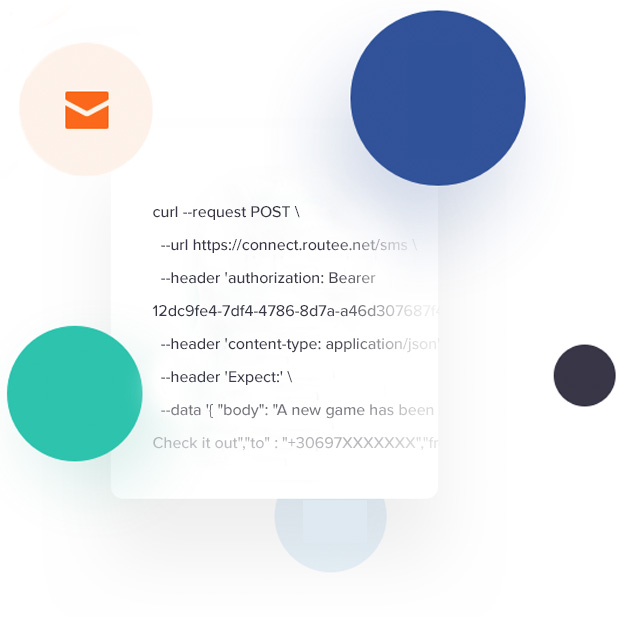 Get access
to all the information
you need
in real-time
Message Preview & Cost Estimation
In order to avoid mistakes, we provide you with an endpoint from which you can be informed of the cost estimation before the single or bulk send out, as well as to make a last check on the message body itself.
Personalized Messaging
Mass broadcast your personalized messages, quickly and accurately, to all your users, existing or potential customers. Personalize your messages by combining information, such as name, company name, purchase numbers, destination, ticket numbers or anything you have as a data source.
Dynamic Segmentation
Segment customers' personal data automatically regarding any criteria you consider as important and start interaction to target groups today.
24/7 Support
Is it Sunday or any other Public holidays and you need help? Routee supports its customers when they need it most.
Get our Service Presentation
By filling the fields below you will receive a download link in your email
Powered by one of the world leaders in connected technology, Routee uses AMD Telecom to ensure your business has robust, reliable and scalable automated marketing services you can trust and count on day-after-day.