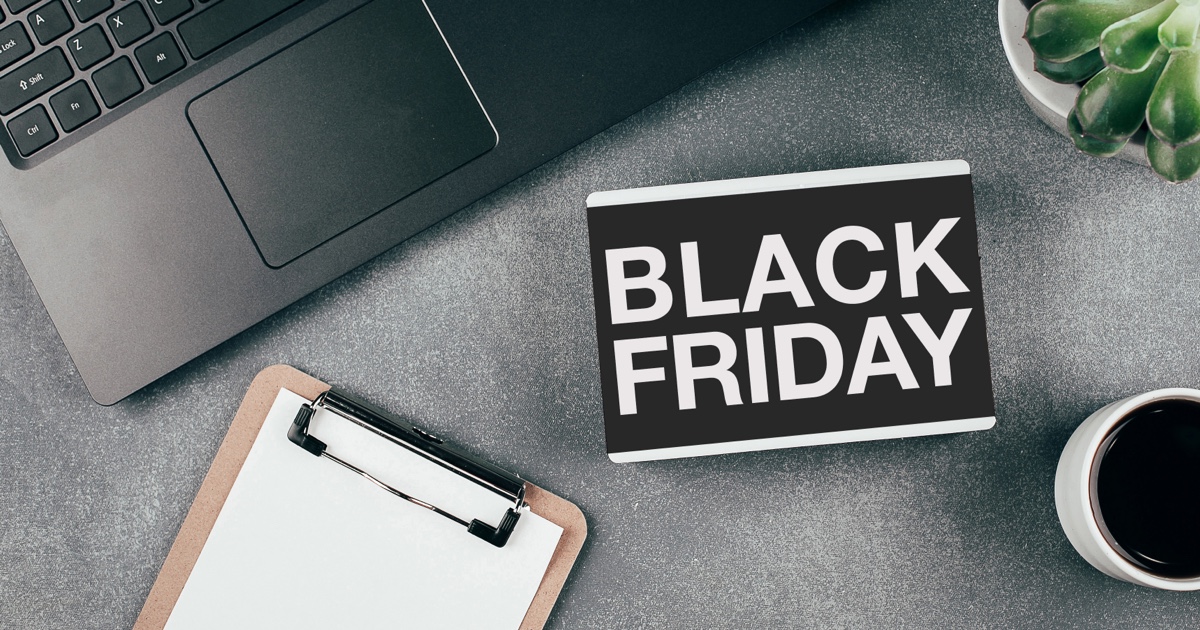 Black Friday 2020: Get your eCommerce business ready
Reading Time:
4
minutes
2020 is a leap year, and leap years in most of the world are seen as a sign of bad luck. Well, this is not the case in the world of eCommerce. Facts won over superstition, as the Covid-19 pandemic drove people to less socializing and more online buying, so online sales increased like never before. As reported by Google in a recent survey, 73% of people have stated that their buying behavior has changed since the pandemic outbreak with an increased likelihood to purchase more online. Combined with the upcoming Black Friday sales season, eCommerce businesses are expected to grow further and shine.
Why is it called Black Friday?
The term "Black Friday" was first used back in 1869 when two investors in the USA stock market drove up the price of gold, causing a huge crash that day. Later on in the 1950s, Philadelphia police used the "Black Friday" term to refer to the day between Thanksgiving and the Army-Navy game, when many consumers visited Philadelphia for shopping, and the police had to work long hours to cover the crowds and traffic. By the late 1980s, "Black Friday" transformed to be the day after Thanksgiving in the US, when stores open early and offer big sales. With the emergence of eCommerce, the "Black Friday" season is now widely used as an incentive for consumers around the world to buy more.
When does Black Friday start?
Before presenting you with a functional strategy to help your eCommerce business get ready for this year's Black Friday, let us first get things straight with the concept of Black Friday. Be aware that Black Friday is more than a single day that falls on the Friday after the annual U.S. holiday of Thanksgiving. By the way, this year, the date for Black Friday is on the 27th of November. It has gradually transcended from a local U.S. holiday to a widely celebrated sales season by eCommerce businesses worldwide. So, Black Friday in eCommerce terms is a 4 to 10-week sales period. It usually starts four weeks before the official Black Friday date in the USA and trails globally for weeks afterward.
During the Black Friday period, consumers face complex and unlimited decision-making options for purchasing all sorts of products and services. Long gone are the days where the season addressed mainly electronic appliances and tech. Nowadays, consumers leverage Black Friday to do their shopping for the upcoming Christmas, Hanukkah, New Year's celebrations, and even more casual occasions. The challenge for eCommerce businesses is to capture this broad spectrum of interaction by maintaining a presence across the consumer's purchase journey, encompassing the entire 10-week Black Friday period.
Get your eCommerce Business ready
The functional strategy to implement is the classical A.I.D.A. model (grab Attention, attract Interest, raise Desire, trigger Action) with a twist, or what we at Routee like to call the "Be Intelligent. Sell More" model.
Phase 1 – Be Intelligent
Step A: Start your planning early, and segment your audience to niche target groups. Use intelligent automation tools, such as the WayMore eCommerce Omnichannel Automation. Dig deep into your customer analytics, and dedicate time to read through your customer journeys and consumer funnels. Take notes on the preferred communication channels through which your audience prefers to be contacted.
Step B: Relate your products and services to the niche target groups you have created and write down your personalized offers per target group. Remember that people buy with their emotions but justify their decision with logic, so present your products' benefits and back them up with product features.
Phase 2 – Sell More
Step A: Set up the communication channels through which you will dispatch your Black Friday messages to your audience. Save time and valuable resources and choose a one-stop-shop communication such as Routee, to maintain a straightforward campaign data monitoring and analytics.
Step B: Draft your personalized campaign messages and let automation dispatch these tailor-made messages in bulk to every person in your target groups. Be as specific as possible when you compose your offers and keep in mind that consumers may not proceed with directly buying products and services, since they hope to take advantage of steeper Black Friday discounts as the season comes to its end. So make sure you design your offers with clear deadlines and a sense of urgency (i.e., "buy now not to regret it later", "the offer is valid only for 24 hours", and so on). Most importantly, remember that during these high-sales seasons consumers are usually not tied to any specific products or brands, and they are actively looking for reviews. Back up your offers and messages with as much credible proof as possible. Show your market authority.
The key is to use the "Be Intelligent. Sell More" model to provide consumers with a seamless online Black Friday experience. Turn this Black Friday into your "Brand Friday" and leverage the sales season momentum to build customer brand loyalty. Don't just give out sales in bulk. Know your customers and address their needs and wants throughout the entire 10-week Black Season. It is a great season to generate awareness about your brand and eCommerce business, an excellent opportunity to win over last-minute buyers, engage new users, and cultivate a relevant connection with consumers.
Grow your business with Routee's Marketing Automation Services