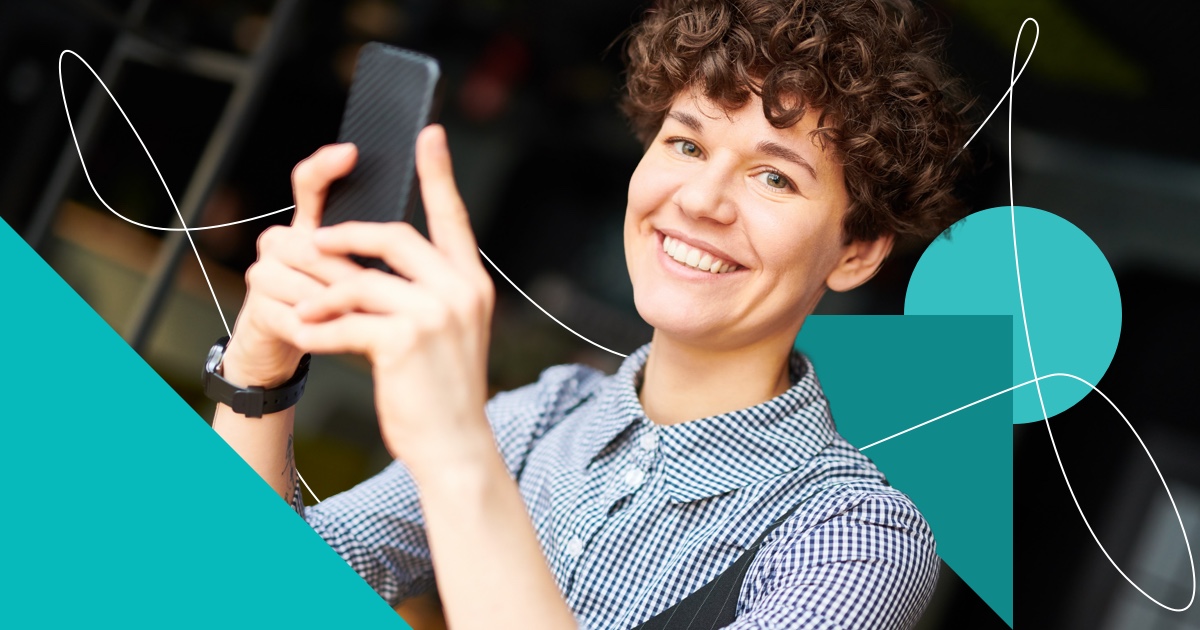 Get some inspiration for your business by the way governments use SMS to share important information.
Reading Time:
4
minutes
During the second major outbreak of the Covid-19 pandemic, several governments worldwide decided to capitalize on the power of direct communication channels, such as SMS, and incorporate text messaging with automation to their crisis management procedures, in an effort to manage the spread of the virus. Text automation became a powerful tool in this process. Let us examine some of these critical communication SMS cases and transpose them later on to a business setting, to give your business some inspiration on how you can also effectively reach your customers by sending important SMS.
Auto-reply through SMS
The Greek government has set in action a critical communication plan that requires citizens to send a specific code via free SMS to a short number (13033), to be able to move outside their houses for only a few essential specific purposes (e.g., to visit a doctor/hospital, to go to the pharmacy, to buy food from grocery stores and supermarkets, to help a senior family member, to have a brief exercise outdoors or a short walk of their pet, and to attend the funeral of a close family member). A citizen can proceed with performing the requested action only if he/she has received a reply from the specific five-digit number. The feedback process is fully automated, as the citizen instantly receives an auto-reply SMS, enabling the easy handling of on-the-spot checks by police officers, and securing that citizens are moving during the lockdown period outside their houses (safe zones) only for the aforementioned emergency purposes.
In a business context, when dealing with high-volume customer service or if your company is impacted by the government orders to seize operation, creating an automated reply to your customers' inquiries via SMS is a very direct way to reach them and show them that their issue is received and will be handled.
For example, let us assume that you own a restaurant business and you receive many customer inquiries via SMS to check whether you are open for takeaway, delivery, or sit-in dining. You can immediately handle the high-volume of received text messages with a standard automated reply through SMS, which will identify keywords such as "dining" "take away" "delivery" "open," and "available," and will cross-check the phone number with your customer database. During the reply process, the SMS platform will automatically send a customized and personalized text reply, such as "Thank you for your inquiry, John. Due to the new governmental restrictions, our restaurant is not open for dining or takeaway, however, we can deliver any of your favorite dishes at your door. Check out our menu online and call us for your order."
Of course, with powerful SMS platforms like Routee, you can set and automate all sorts of general or personalized replies.
Sending bulk SMS
The Australian government applied a different approach to critical communication via SMS. The government created a Neighbourhood Care Network (NCN) under the umbrella of a national Pandemic Response Group. The purpose of the NCNs is to enable citizens to seek out and connect with those in need, to support or seek help from others during a crisis. However, although hundreds of people had already registered to the databases, the team that managed the NCN groups had no straightforward way of communicating with them, as the software they were using to build their database had no communication functionality, nor could any communication channel be easily integrated into the software. The email was not effective either, as it garnered a low response rate of 8.4%, and one-on-one phone calls proved exhausting and time-consuming. The Neighbourhood Care Network team then turned to text messaging as they had previously engaged in some international aid crisis work that had used SMS services to great success. Right after an initial trial, the NCN team managed to send an SMS broadcast to the 504 volunteers who had registered, achieving an impressive 45% overall response rate.
In a business framework, sending bulk SMS to groups of customers that share similar traits is a great way to create interactive communication. It is also an immediate way to reach your audience as text messages do not bounce or get sent into a junk folder. In fact, research shows that people read their text messages within 3 minutes of being received.
For example, assuming that you own a retail business that has severely been affected by the low revenue due to the Covid-19 crisis, and you have just received the new collection of items for the current season or you have unsold items from the current season. You can segment your customer base according to their gender, age group, purchasing history, or any other measurable trait that relates to your products and create a set of bulk text messages to dispatch to these niche groups. You could notify women who have previously purchased running shoes from your store about your new collection of sports shoes and casual sportswear, and send them an SMS with a link to this filtered sports section in your e-shop, such as "Great news for your fitness style! We have just received our brand new collection of women's sportswear and shoes, click on the link and check them out." Intelligent bulk text messaging tools like Routee's bulk SMS Service enables your business to implement bulk text messaging right away, providing easy set-up, a simple and user-friendly interface, and impeccable 24/7 available customer service experts to guide you through.
Adaptation is the key
Darwin's evolution theory of the survival of the fittest comes super handy in this challenging era. From restaurants and gyms to healthcare providers and retail stores, businesses worldwide are facing challenges and the ones that will manage to survive are the ones who will manage to better adapt to this change. As it is established that texting is a powerful tool for sending important messages, your business can leverage the power of SMS to reach customers effectively. Do your research to discover the most efficient SMS tools that will help your business keep swimming along with the tide, reach ashore, and keep walking.
Grow your business with Routee's SMS services