Reading Time:
< 1
minute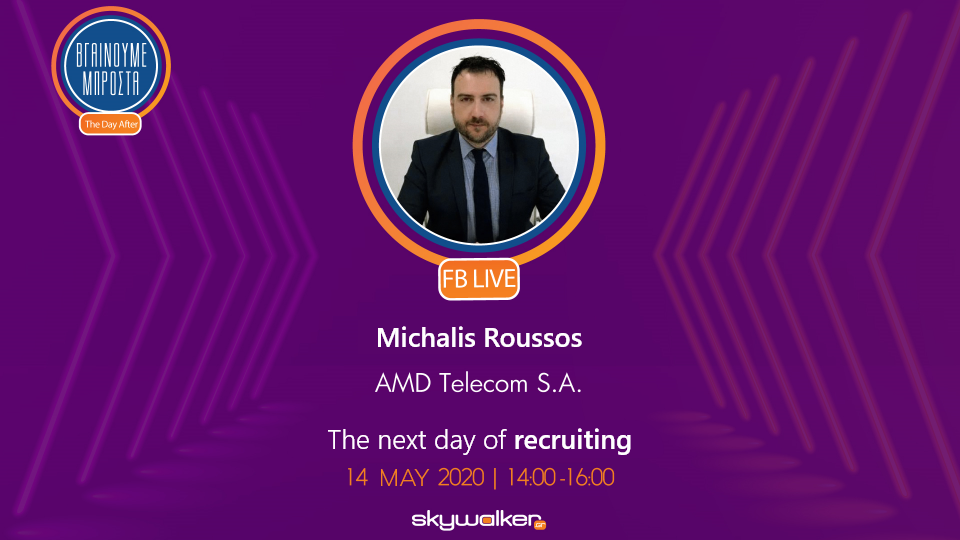 Skywalker: "The next day of recruiting"
We are pleased to announce that Mr. Michalis Roussos, HR Director of AMD Telecom, will participate in Skywalker's teleconference "The next day of recruiting" that will broadcast live online on Thursday, 14 May 2020, on Skywalker's official Facebook page and at vgainoumemprosta.skywalker.gr.
The workshop is part of Skywalker's initiative "Moving forward" and results from the success of the first teleconference held by the HR Community, entitled "Preparing human resources for the next day" that exceeded 10.000 online views.
Mr. Michalis Roussos, as part of a renowned speakers' panel consisting of 10 recruiters, recruiting managers and human resources executives, will discuss the recruiting environment and the staffing process following the removal of the COVID-19 measures; how teleconference introduced itself in the recruiting process; what updates are there on HR recruiting and evaluation tools; how will reassessment apply to the applicants who had already qualified for a job role before the COVID-19 pandemic; how does the entire situation affect the HR community; and many more related HR issues that have emerged following the pandemic.