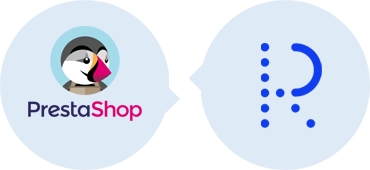 Enrich your Prestashop experience with Routee's SMS, Voice, Email, OTT, Number and Marketing Automation services.
•You will need a Routee account in all of our platforms (SMS/Voice/Viber/Push, Email).
•You should already have Prestashop e-commerce store installed.
•PrestaShop Version 1.6+
1. Download the latest version of Routee Prestashop Plugin.
2. From your Prestashop admin page head to "Modules" > "Module&Services"
3. Click on the "Upload a Module" button.
4. Once the upload is complete close the popup window.
5. Open the installed modules.
6. Find the Routee module click on the "Configure" button.
7. Enter your Routee credentials.
8. That's it! You can now enjoy all of Routee's communication capabilities!
Send a Notification through your preferred channel:
to the store owner when a new account is registered
to the store owner when a product is out of stock
to the store owner when a registration is completed
to a customer when new products are available
to a customer when he abandons his/her purchase
to the store owner when an order is placed
to a customer as an order confirmation
to a customer when a payment is completed
to a customer when the order status is changed
to the store owner when the contacts are synchronized
Integrate Marketing Automation in your Business
FREE VERSION
FREE
Upload Customer Base
Automatic Personalization
Send Manual Campaigns
WAYMORE
60€
All FREE version features
10 predefined automation flows
Automatic Campaign Sending
WAYMORE+
80€+/ mon
Drag and drop flows
Build your own automations
Create communication funnels