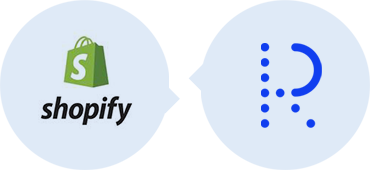 Improve your Shopify experience with Routee's Marketing Automation including omnichannel communication services.
•You will need a Routee account in all of our platforms (SMS/Voice/Viber/Email/Push).
•You should already have Shopify e-commerce store installed.
The procedure for creating your marketing campaigns
1. By clicking on "Add the app" you will be redirected to Routee.
2. Create an account on Routee platform.
3. Input your customers' data in Routee. By integrating your data, the platform automatically segments them regarding your preferences.
In order to create campaigns, you need to create the templates first.
4. Create templates of the message on Routee platform for the service you want to use (SMS, Voice, Viber, Email, Push, RCS).
5. Use Routee campaign template on a WayMore platform. This platform is a part of Routee, designed for creating unique flows of communications.
6. Start your campaign. Decide between these three options:
• Free model. Manual campaign sending with automated personalization.
• Pre-bought model. With Pre-bought model you can decide within 10 fixed flows of communication.
•  Customized model. With this model, you can actually create your own flow of communication fully customize the touchpoints in your customers' journey. You can drag and drop flows easy and simple.
About Routee's Marketing Automation
From simple segmentation to 100% automation
Routee is a highly functional platform that takes over customer communication complexities for you. Focus on important things and let us become your right hand.
Imagine setting up workflows in which every person that visits your site is recognized. Routee's uses artificial intelligence that shows the right content to the right person. Get your visitors' attention and convert anonymous leads to customers.
Send a Notification through your preferred channel:
to the store owner when a new order is placed.
to the store owner when a new account is registered.
to the customer when their order status has changed. Every order status can have a different message.
to the customer when their Cart is Full but they have not completed a purchase after a preselected number of days.
as order confirmation when an order is placed.
to the store owner as "Out of stock" alerts.
to the customer when a new product is added.
to the customer on payment confirmation.
to the customer and/or store owner on successful registration.
Integrate Marketing Automation in your Business
FREE VERSION
FREE
Upload Customer Base
Automatic Personalization
Send Manual Campaigns
WAYMORE
60€
All FREE version features
10 predefined automation flows
Automatic Campaign Sending
WAYMORE+
80€+/ mon
Drag and drop flows
Build your own automations
Create communication funnels