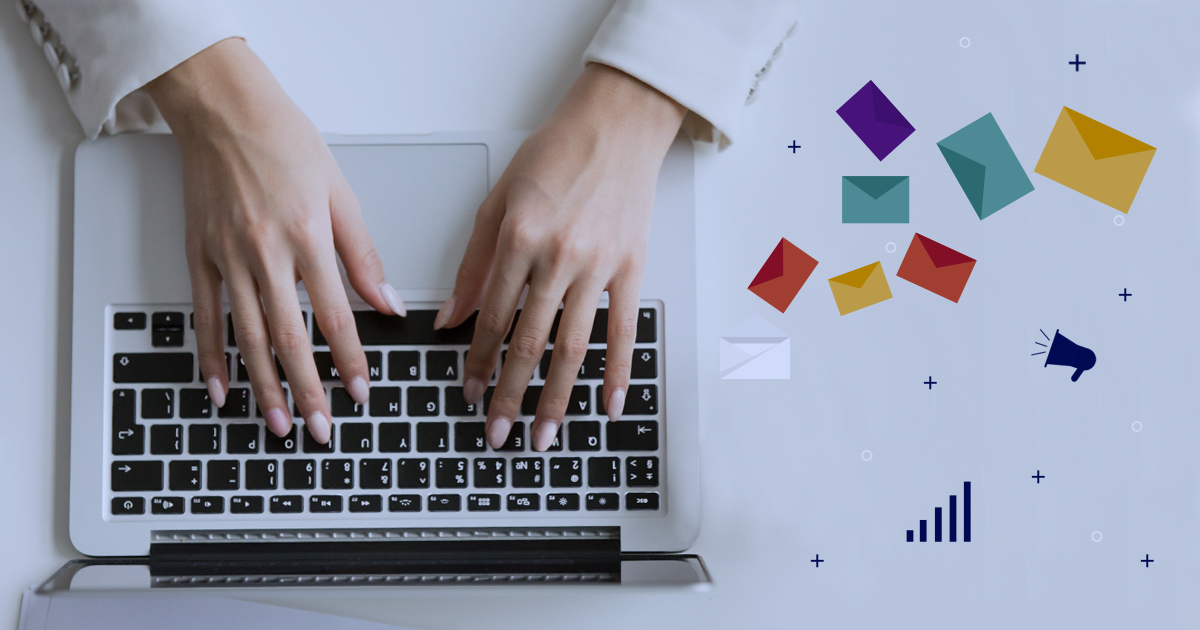 4 Ways to Personalize Your Email Marketing Strategy
Reading Time:
3
minutes
Personalization is a big factor in engaging customers. In fact, an Experian study found that personalized email campaigns can increase events by up to 6x. So, with data like that, you would think that many companies would make it a priority. Yet, the same study shows that 70% of brands are not including personalization in their email marketing strategy.
Segment Your Customer Base
First, when we talk about personalization, we're not suggesting that you draft emails to every customer. A good email strategy uses data to send relevant content. Using an email marketing API or CRM will help automate campaigns and do the heavy lifting. The key is to segment your customers into categories so that you can send specific emails.
The segments can be as large or as small as you'd like. You can segment based on location, interests, and even the weather. Usually, smaller segments result in higher relevancy. This is what drives conversions, sales, and customer satisfaction.
An example of targeted segmentation is the time of day or time of the week. A customer might check email first thing in the morning, but not actually buy until after work. So, to target customers who do not convert first thing, it's important to find out when click-through rates are higher. If we see buying activity at 6 or 7 pm, that's a great time to send an automated follow-up.
Personalize copy
With email marketing, the subject line is the most important part. Like in news headlines, most people won't get past the title. A simple way to create a winning email marketing strategy is addressing your customers by name in the subject. Most studies agree that email subject lines that include the first name can increase open rates by 30 to 40%.
Again, with only 30% of brands sending them, personalized emails can really stand out. Treating customers like friends can create deeper brand relationships. Also, remembering your customers birthday or other milestones helps them feel valued.
Include product suggestions
Product suggestions are a great way to drive action through email. Building a profile from your customer's past history is key. For example, you can gather data on purchases and browsing history to make future suggestions. Then, you can send custom promotional emails that impact sales.
Below, let's look at some common types of product suggestions.
● Customers also viewed
● You might also like
● Similar items
● Frequently bought with
Personalize your trigger emails
You can send trigger emails based on a person's behavior. They can be transactional emails, like a payment confirmation or receipt. You can also set up payment reminders and welcome emails. Also, online activity can trigger an email, like when a customer abandons their cart.
Cart abandonment emails are useful in driving shoppers back to the website to make a purchase. In fact, 56% of online shoppers say that cart abandonment emails encourage them to return to the site. That represents a large sales opportunity. Trigger emails help you guide your customers through the sales funnel and increase your bottom line.
Wrap Up
In short, technology has made it easier for brands to get personal. And, automation and email marketing APIs make it easy. Companies like Routee offer an easy-to-use API and services that help save even more money.
Features email verification can save up to 20% by avoiding fake accounts and email bounces.
Are you ready to create an effective email marketing strategy? Get in touch to learn how Routee can help. Our team has been connecting brands and their customers for over twenty years. We'll help you reach your customers when and how it matters most.