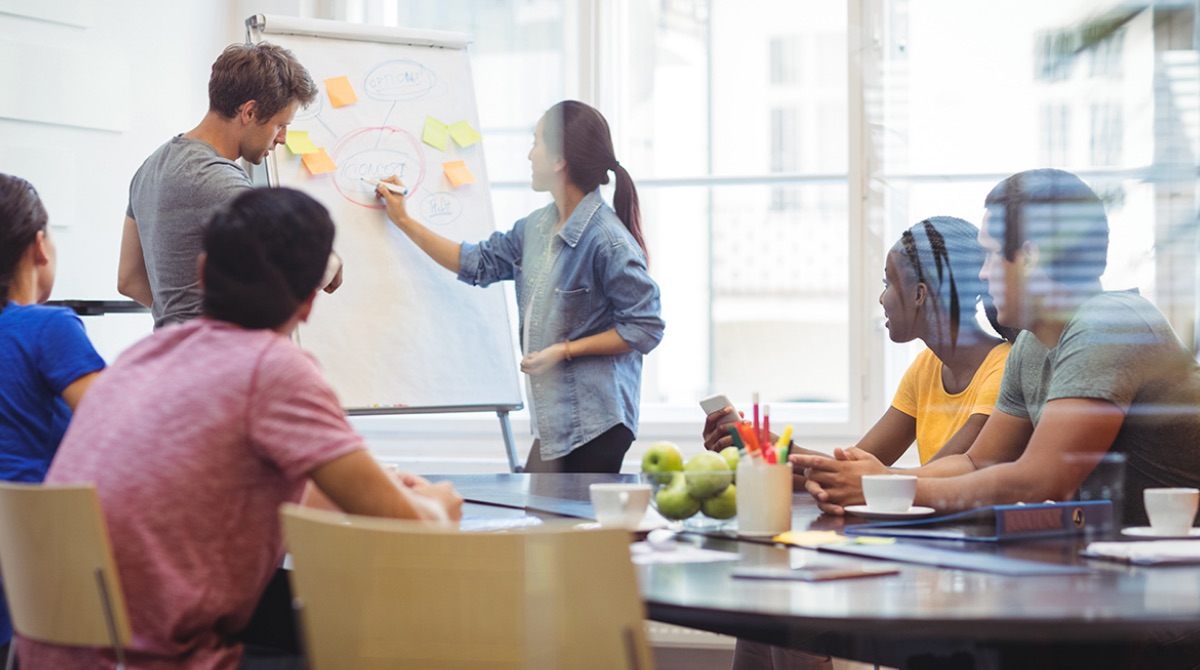 6 Tips for Newcomers to eCommerce
Being a newcomer in the eCommerce landscape can be as intimidating as it is exciting. You may be in for a lot of growth, but that doesn't cancel out the challenges that will come your way. You'll often find yourself struggling with effective time management and debating what sacrifices to make in order to cut costs. So check out these six useful tips for newcomers to eCommerce to help you navigate and thrive in the landscape:
1: Segment Your Audience to Build Targeted Campaigns
For eCommerce retailers, one of the biggest challenges is launching inclusive campaigns that appeal to the masses. Since you have to target a massive audience, your understanding of the target audience can easily get muddled.
Instead of building campaigns that target the general public, newcomers to eCommerce should start by segmenting their audience based on shared traits. This will enable you to build targeted campaigns for each segment, which makes room for relevance and campaign personalization. The purchase behavior tracking and advanced customer profiling features from WayMore can help you with this.
2: Personalize Your Customer Communications
Just like your customers appreciate campaigns tailored to their interests, they also expect you to personalize your communications, particularly your emails. Use the advanced customer profiles and purchase behavior tracking cited earlier to provide your customers with product recommendations, alerts, and updates most relevant to their needs.
Ideally, you should send out personalized transactional emails based on customer behavior. For instance, send follow-up emails after they've made a purchase, abandoned their shopping cart, and more. Personalization is crucial for eCommerce success because 70% of consumers are more likely to be loyal to a company that understands their individual needs.
3: Automate Daily Tasks and Processes to Save Time
There's not enough stressing on the importance of automation for newcomers to eCommerce. If you manage to successfully apply email automation workflows, that's half the job done. You'll be saving a lot of time while cutting labor costs. You could automate welcome emails, order confirmation emails, order status update emails, and cart abandonment emails to name a few.
4: Be Present on Multiple Channels
Just because you conduct business through your website doesn't mean that's the only channel you should use. Consumers like the option to reach brands through multiple channels – whether it's through social media, phone calls, or messaging.
Integrate omnichannel communication into your business using channels like voice call, SMS, email, and messaging apps. This will give your customers the freedom to reach out to you through their preferred channels, thus enhancing their experience.
5: Collect Authentic Reviews to Win Trust
69% of consumers have abandoned a product page because there wasn't enough information or details to convince them to buy the product. This calls for a need to include more product details in the eyes of the consumer to win people's trust. Besides your product description and specifications, you should prominently display authentic reviews from real customers that tell prospects what to expect.
To make sure that you collect more reviews, you could set up automated review request emails triggered a few days after the customer receives the item.
6: Track Your Performance and Make Adjustments
No one gets it right on the first try, and there's always room for improvement no matter how big of a retailer you might be. So newcomers to eCommerce should start out ready to make adjustments to their strategies and campaigns. This will involve closely keeping an eye on your performance and seeing how it changes after you make certain changes.
Track every aspect of your performance – from website visits and conversions to page engagement and email marketing. Then test different approaches to see which one delivers the best results.
The Takeaway
When you have to thrive in a constantly changing landscape, there's a lot to learn for newcomers to eCommerce. The tips given above will give you a basic idea of what you need to do to navigate the landscape more easily. Apply them and see how you can customize them to your unique needs.
Do more with WayMore for eCommerce