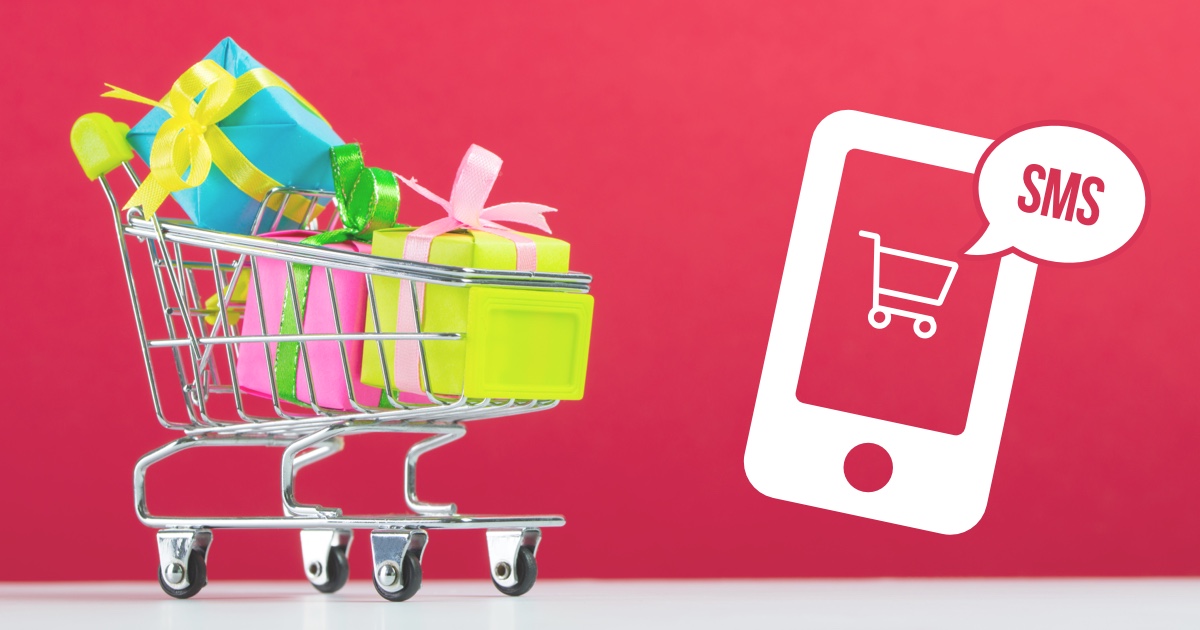 6 Smart Abandoned Cart Recovery SMS Strategies to Monetize
Reading Time:
5
minutes
69,57% is the average online shopping cart abandonment rate worldwide in 2019, according to Statista. Meaning that almost 7 out of 10 people did not proceed with a purchase of products they added to their cart. In fact, eCommerce brands globally suffer a total of approximately 15 billion euro in sales revenue losses each year! What a number, right?
The highest abandonment rate of 85.65% belongs to mobile users, a fact that if considered stand-alone, can scare a lot of business owners and marketers, however, there is actually a huge opportunity lying around here.
It is true that more people currently make purchases through mobile devices than via desktop and laptop computers. Based on a recent report by DataReportal, 90% of mobile users, in the age group 16 to 64, reported using their mobile to visit an online retail site or store in July 2020.
The immediacy of SMS is the key here to providing a beneficial solution for shopping cart recovery, as SMS messages are opened on average within 90 seconds, compared to 90 minutes for email. Not to mention that SMS messages have an impressive 98% open rate and a 45% response rate, making SMS a powerful and highly responsive channel that outperforms email in terms of click-through rates.
Be aware that not all those who wander are lost….Meaning that not all e-shop visitors come with an intention of buying. However, a well-designed cart recover strategy can pursue these visitors as well. So it is important to have an efficient abandoned and recovery cart flow set in place to automatically and timely remind buyers about their carts.
Here are six smart abandoned cart recovery SMS strategies to help you out with designing and putting in action an SMS strategy for cart recovery for your eCommerce business that converts. It goes without saying that you must first have the visitor's contact details and their opt-in confirmation to contact them via SMS. You can then create and send a personalized SMS message a short time after they have abandoned a possible purchase, along with a unique URL to direct them back to their shopping cart, utilizing any of the strategies we suggest here below.
1. Give buyers a little extra
Most people love receiving gifts, so imagine how many customers who already liked your products and placed them in their shopping cart but left your eshop without buying, would feel if they received a text message with a buying incentive, such as free shipping, a coupon discount, extra loyalty and rewards points, or a free gift with their order if they check out within a specified period. Add in the mix a sense of urgency, especially if you have set an expiry period for your shopping carts, and let your customers know that as well.
Example
Don't let your shopping cart expire and miss out on making these products forever yours. Use code XYZ to get a 5% off for the entire order at the checkout. Hurry up, you only have 10 minutes left! [link to the site]
2.Refresh buyers' memory
Use SMS hand-in-hand with an email to achieve the maximum result. As soon as customers leave the shopping cart, set a specific waiting period, and send a friendly reminder of their abandoned cart via email. Let them know that the products are there. The next day, or at any other time point your customers' journey statistics suggests, send a time-sensitive notification via SMS as the last reminder before the shopping cart expires. Personalize it even more by throwing in the notification a brief customer testimonial or other social proof about a product.
Example
Mary thinks that this blouse is of excellent quality. Good news! You already have this blouse in your shopping cart! Make it yours now, checkout before the blouse checks out of your cart. [link to the site]
3.Segment, personalize, automate!
Use the power of marketing automation to segment your prospective buyers based on the average or total value of their abandoned shopping carts. Create personalized levels of offers and discounts based on each buyer segment. Automate the process of sending these segments personalized SMS and combine the automation with all your active communication channels (push notification, email, messaging app) to incentivize order completion.
4.Value buyers' opinion
Show your customers that you value their opinion. It is not by chance that the sense of belonging still stands out as one of the prime needs of human beings, based on Maslow's timeless hierarchy of needs theory on human motivation. Put this theory in action and see your cart recovery rates rise. Send SMS to your customers and ask about their feedback to re-engage them in the buying process. What can you do to make their purchase better? Not only you will achieve higher recovery cart rates but you will also boost your brand loyalty, as 97% of consumers are more likely to be loyal to a company that implements their feedback.
Example
Hi Tom, we see that you left your shopping cart without buying. What can we do better for you? Share your feedback with us, we promise to do better and help you reconsider your check out [link to the site]
5.Offer future discounts
Send an SMS to customers who left their shopping carts to inform them that they will immediately receive a discount code that they can use at their next purchase from your online shop, only if they proceed with a successful checkout. You can also apply segmentation and automation methodology and offer higher value incentives for next purchases or additional service, depending on the shopping cart amount. Don't forget to add in the mix the sense of urgency.
6.New products in the house
Set up a "new product" or "relevant product" automation to send SMS to the customers who have left their shopping cart about related products or new products that may be of interest to them, based on the products they have placed in their shopping cart. Share new items they might like or that they can combine with items left in their shopping cart, making them feel valued and informed.
Example
Hey, John! We have new products in our online store that you can combine with the ones you have left in your shopping cart. Check them out here, add them to your cart and make them forever yours! [link to the site]
Boost your marketing campaign's' performance by adding abandoned cart text messages via SMS to your communication channels, either as single auto-reminders or integrated into a more sophisticated cart abandonment strategy. Every eCommerce business is unique. Experiment with mixing and matching communication channels, see what works best for your particular audience, and run with it!
Grow your business with Routee's Marketing Automation Services