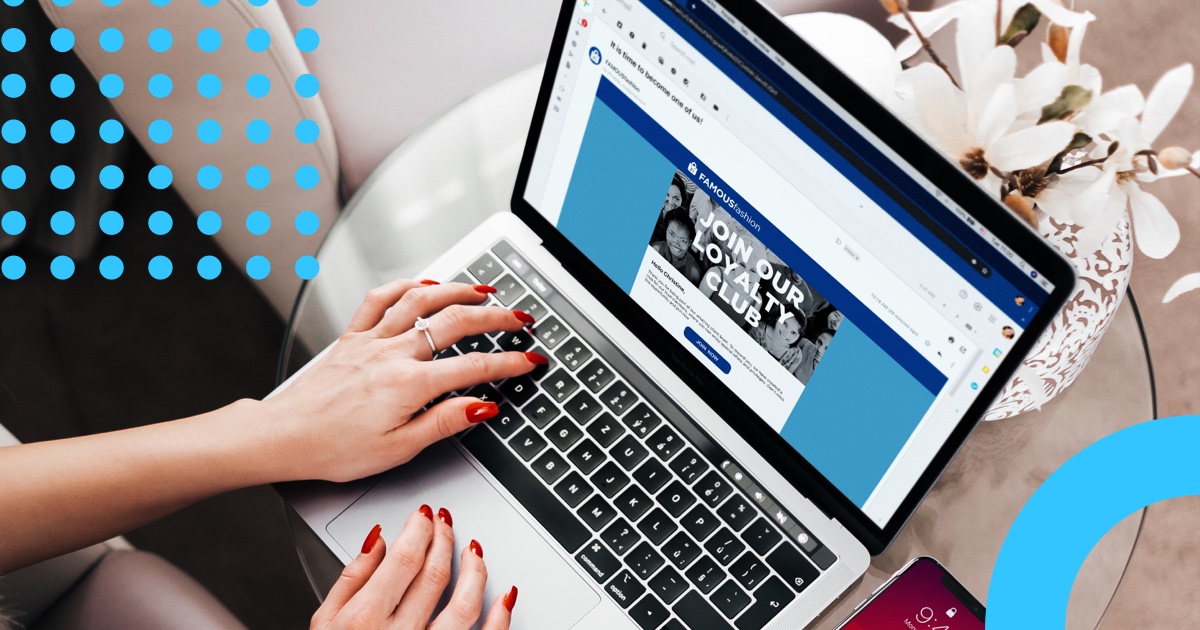 All you need to know about customer engagement
Reading Time:
3
minutes
It is critical for organizations today to craft and complete an efficient customer engagement strategy. The higher your engagement levels are, the deeper your relationships with customers become. Engagement nurtures loyalty and drives consumers to spend more money.
What is Customer Engagement?
Customer Engagement is the relationship between a consumer and a brand. This relationship can take place through multiple channels, ranging from email, click-through-rate, online reactions, feedback, re-purchasing, and more. Highly engaged customers purchase more, promote more, and are more loyal. Implementing a high-quality customer journey is a vital part of your customer engagement strategy.
Why is Customer Engagement important?
The latest research point that a strongly-engaged client represents 23% more revenue than average. No customer engagement strategy could mean that your business is missing chances to communicate with customers and build a real connection with them. There is no magic customer engagement plan that works for every organization, overall industries. A serious focus on compassion, clarity, and unity in your dealings with customers and prospects should be the basis for all of your customer engagement actions. There are many accurate customer engagement examples, from brands that use everything, from playful, active social media agents to personalized discounts and offerings to inspire faith and love in their customers.
Customer engagement is the new marketing
If you want to stand out from the competition, you need a great customer engagement strategy. That's for sure. But, INC goes as far as claiming customer engagement is the new marketing.
A strong omnichannel customer engagement strategy can make you maintain an average of 89 percent of your customers. Up to two-thirds of a company's profit relies on efficient customer engagement.
A solid customer engagement strategy will result in a customer-centric organization that, in turn, fosters growth and customer loyalty. Getting there means giving customers value that goes beyond a simple transactional relationship.
Turning to an omnichannel strategy is the only way to implement a personalized shopping experience for your consumers. A cohesive brand message across your channels (website, mobile app, social media, email marketing) is crucial. Not only to provide excellent service to your users but to improve your brand reliability. Clients want to be listened to and considered by their favorite brands.
How can you use omnichannel communication to optimize customer engagement?
Simplify the communication
Your customers feel like they already experience an omnichannel experience. A combination of web, email, SMS, and direct mail impressions. The difficulty is to secure that their experiences with you are consistent, and that messaging is reinforced across all channels.
It's essential to find the proper tools to assure unified management of your customer communication across all channels. Look for a solution that allows your content and rules to connect across all channels.
Working with one platform will also make it possible to reduce the number of document templates being created and offer the functionality to create content that assures consistency.
Create a seamless experience
Omnichannel communication enables you to create a unique customer experience. All bits and pieces of communication, ranging from the simplest data entry to a full-on transaction, are combined to form a customer journey that's fluid and not fractured. Therefore, no matter which channel a customer chooses to begin their journey on, whether they channel hop or even stop and re-engage later, all data associated with their path moves with them and is available on all other channels.
Add value to your messages
Today's organizations are asking: how can we gain from personalization without sacrificing client trust? Before getting started, you may need to assess your goals. Many organizations want to understand how to use personalization to increase revenue, foster loyalty, and boost customer satisfaction. But ultimately, those elements are a byproduct of a properly established program.
The first, most important stepping stone is to put the consumer at the center of the experience. Organizations can do so by:
Asking customers what they want to get out of the experience across various channels

Explaining the benefits of personalization and creating a value exchange

Giving customers control and allowing them to set preferences

Having a clear privacy statement and an easy opt-out
Improving customer engagement rate means adopting a customer-centric business model. By focusing on the individualization of the customer experience, businesses have the opportunity to provide real, practical, and impactful value to consumers. When you know what makes your customers tick, you'll be able to deliver a more relevant customer experience—taking advantage of their individual attitudes and affinities, motivations, and propensities—to drive higher levels of consumer satisfaction and generate better results over the lifetime of your customers.
Grow your business with Routee's Ominchannel Marketing Services