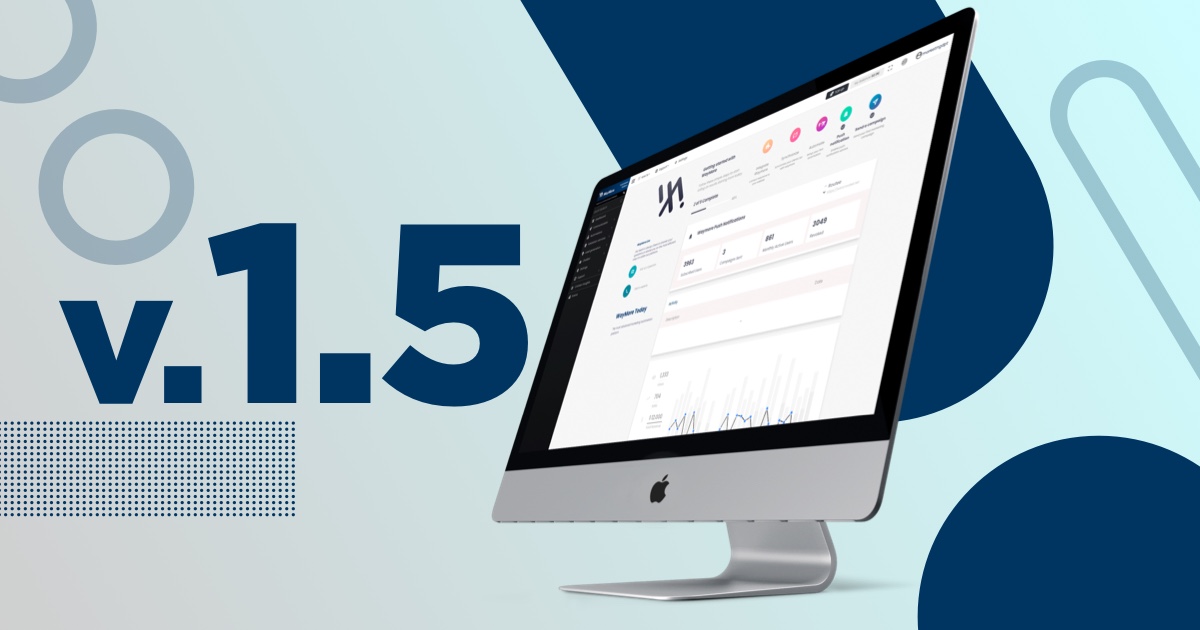 Waymore v. 1.5 release
Reading Time:
3
minutes
WayMore is a cutting-edge user-friendly automation tool by AMD Telecom designed to automate business and marketing procedures, improve conversions, and decrease digital marketing costs. WayMore adopts ML (machine learning) and AI (artificial intelligence) disciplines and integrates with all major eCommerce, websites, or CRM suites.
Here in Routee we are constantly working to improve your Waymore experience, so we are happy to announce the release of WayMore's new version 1.5.
These are the benefits of Waymore v. 1.5
Have an insight into the activity of your clients with the New Feature – Event Logs
The new WayMore v. 1.5, has new functionality that allows our customers to see the logs for all enabled automation per Installation (integration), in a human-readable/friendly way. This includes information about the events that were triggered and the actions that were taken for these events based on the workflow settings.
This feature enables the user to have an insight into the activity of their clients and Waymore.
New Widget for an even better UX
The sidebar menu has been enhanced with a new widget that allows the user to view the current installation in order to navigate faster to automation settings as well as select one from the actives in case he has multiple installations. (Installations selector).
UI Switch (Between Routee/ Waymore) for a seamless experience
In order to make the experience fast and seamless, we added a UI Switch that changes between the two interfaces.
Enjoy a unique user experience with Unified chatboard improvements
We improved Unified ChatBoard in order to provide a better user experience. Users can now sort by date all incoming messages. The new view allows the user to see more clearly the message sender/recipient per available channel and the time that has passed from the last reply in the main view.
Additionally, the conversation/chat UI has also been improved in order to allow the agent to work more clearly and monitor the whole conversation in a larger area within a new side-docked chat view.
Dashboard: New widgets and personalization feature
Each new feature is packed with a dashboard widget that is fully flexible and movable to create your own dashboard. Event logs activity is now also displayed on the dashboard as a new widget.
Users can easily drag and drop dashboard widgets and re-order them as per preference.
New platforms supported and custom software integration Improvements
We are also pleased to announce that Custom software integrations (CRM, ERPs, or other software) with WayMore platform have been activated, and we already have customers that have integrated their custom software with our platform.
Plugin updates:
● Support of Custom Groups for Contacts retrieved by API
New version for open cart plugin
Plugin updates:
● Informing the shop owner of a new order for visitors
● Fixed cart URL property
● The version of the plugin is not static
New plugin for Bitrix24 cloud CRM.
One of the most popular cloud services is now supported on WayMore. The omnichannel automation for Bitrix24 web plugin allows you to synchronize your customer database in Bitrix24 with WayMore. An ideal omnichannel marketing automation tool that enables your business to increase its revenue and boost its brand loyalty. The plugin will help you transform your message and email campaigns, create a powerful brand presence that leads to new customer acquisition, retention of existing customers, an increase in sales revenue, and, ultimately, business growth.
Grow your business with Routee's Marketing Automation Services