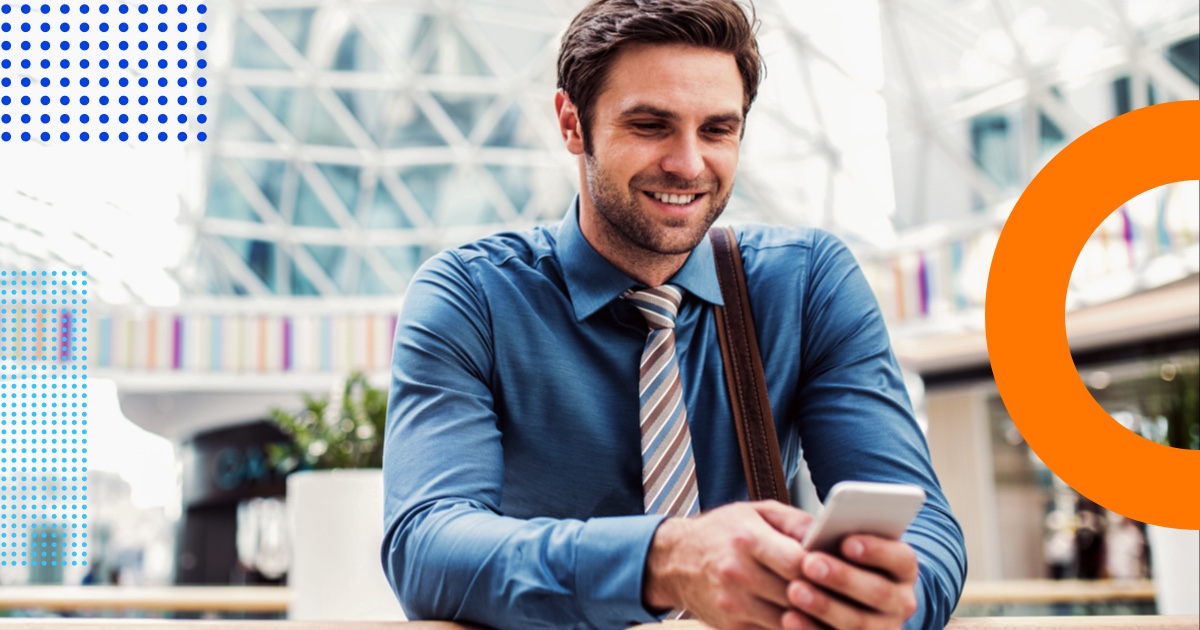 The do's and don'ts for a successful SMS marketing strategy
Reading Time:
4
minutes
What is SMS Marketing and why is it important?
SMS marketing has been around ever since the early 90s and grows more popular as time goes by. In fact, SMS marketing popularity has grown by nearly 200% between 2015 and 2017 and maintains an upward course. Currently, with the advancements in marketing software, omnichannel campaigns have become a gold standard in eCommerce marketing, with SMS playing an integral role as one of the most popular and effective communication channels.
The value of SMS marketing lies both in its format and proximity to consumers. Not only are mobile phones always at arms-length, but text messages are also short and easy to consume.
Add to that the fact that the target audiences of eCommerce businesses are mostly digital natives—Gen Z-ers and millennials who grew up with mobile phones. That makes SMS the perfect complement to email, which has long been the established medium for digital marketing.
SMS is such a trusted and widely used feature of the mobile device (smartphone or otherwise), boasting an incredible open rate of 98%, the large majority of which are opened within three minutes of being received! Beyond the open-rates, and unlike other marketing platforms, SMS requires basically no extensive ad copy, design issues will never delay its implementation, it is easy to track and measure, it is cost-efficient, and is trusted by most mobile users. It can carve a direct pathway to your target market's pockets.
Of course, text message marketing isn't about just sending off a generic marketing message — there are a number of creative ways to use it, such as by offering coupons and promotions, delivering customer service or important updates, and sending appointment reminders. Find more creative ideas from our recent article on Types of SMS to kickstart your 2021 marketing strategy.
Before you step into SMS marketing here are some do's and don'ts that will guide you and help you to not overstep your customer's boundaries.
Text message marketing: Do's and Don'ts
Get Permission
Just because you have a contact's phone number doesn't mean you can go ahead and use it. Make it clear to your text receivers that they have the option to opt-out of your SMS campaign at any time. It is a one-step process. Be sure an opt-out shortcode is visible, in all caps, at the end of your outgoing campaigns every so often.
It would be even better to inform users what type of text messages they can expect to receive from your company and how often. Be clear about what messages you will be sending and keep your promise to your audience. For example, if users are expecting to get text messages about flash sales only, you cannot send them text messages promoting new products.
Use SMS Marketing Tools
Don't start sending SMS to your customers directly through your mobile phone. Instead, use professional SMS marketing tools and automate your SMS marketing. This way, you can automatically follow up with contacts, set the exact delivery time, and send text messages triggered by particular behaviors. For example, when a customer makes a purchase, you can automatically send them delivery updates.
Also, with SMS marketing software you can easily track your results. You can see how many people opened your message, how many times the link was clicked, and so on. All these will help you create a successful customer journey and increase your profit.
Add value to your messaging
Don't send text messages, well just because you can. Instead, you've got to make them valuable for your audience. For example, you can offer your customers something amazing for them, that they can relate to, such as a special deal or a coupon that is exclusive to your SMS marketing list. Exclusive offers will make your customers feel like VIPs.
Keep your messages short
A text message is not the appropriate channel to send users large, complicated messages. Keep them short and simple. Start with something attention-grabbing, like the amazing offer you have to share, or your new product collection launch, and encourage your users to keep reading and drive them to take action.
Include Personalization
You should never make your customers wonder who is texting them. Also, it is not a good idea to send the same message to everyone either. Some personalization examples are addressing each recipient by name, sending offers/information based on their location, and mentioning recent activity with your company like recent purchases, cart abandonment reminder, shipping update, and more.
Don't forget about the time
Pay attention to the time zones your customers are located in and send messages during appropriate times. A text in the middle of the night is unlikely to get the positive reaction you are hoping for. Make sure any automated responses are sending in sociable hours.
Include a call to action
Every message goes out with an intention. A strong call-to-action is important in any type of marketing campaign. A call-to-action encourages users to take the next step, moving them along in the buyer's journey. Keep your call to action to-the-point and simple.
Don't bombard your customers
Make sure not to abuse your customers' permission to text message them. Select a proper frequency to send them SMS so that you do not risk subscriber opt-outs and maintain your valuable contact list intact. Every audience has its best frequency balance, so you can employ A/B testing to discover the rate that works best for your target groups.
SMS marketing can be a strong tool for your company, enabling you to send important messages directly into the hands of your clients. So, make the best out of it. Remember to keep these tips in mind, add a touch of creativity to your content, study your audience well, and you will become a pro at SMS marketing.
Grow your business with Routee's SMS Services