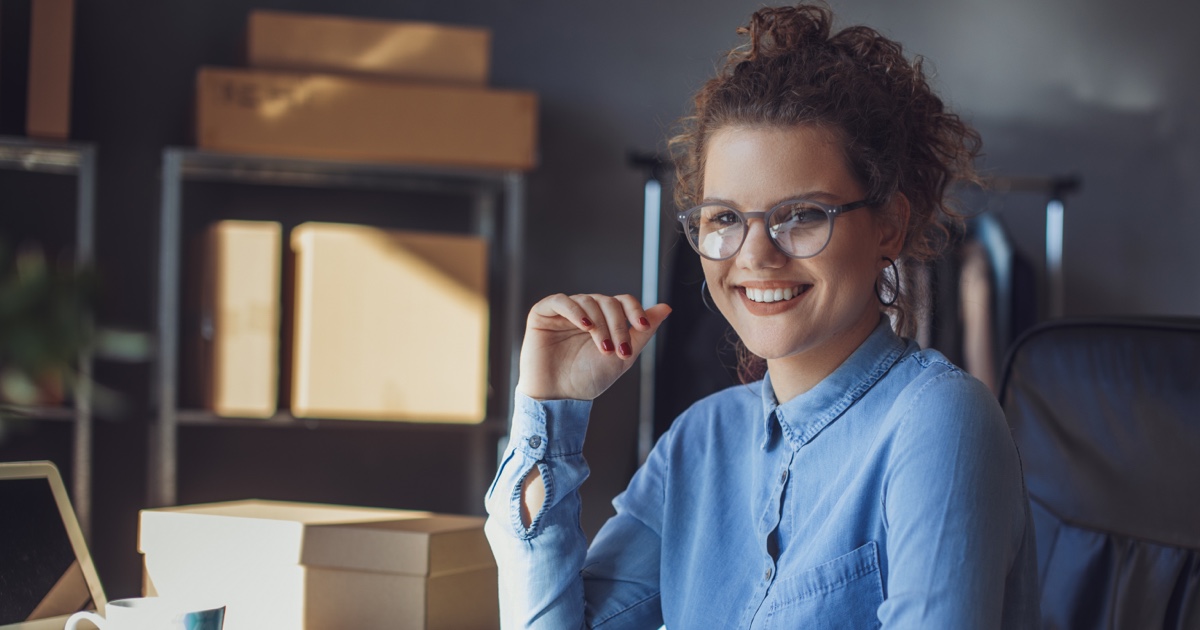 How can social media and chatbots boost eCommerce?
Reading Time:
6
minutes
How can social media and chatbots boost eCommerce?
"My eCommerce business does not need social media. It is running smoothly without it." Said no business person, ever, in our digital era. If you want to stay in business, you need to adopt social media. Ignoring it can potentially mean handing customers to your competition.
In the past, companies assumed that if their target market were not in their teens or twenty-somethings, they could ignore social media. That is not the case now. Social media is attracting users of all ages.
Consumers of all ages use social media a lot, for as much as a third of their total online time, for a number of different reasons. These range from searching for brands to communicating with brands. Research from Absolunet shows that 87% of eCommerce shoppers believe social media helps them make buying decisions.
It is clear that social media needs to -if it has not already- become an integral part of the omnichannel strategy for eCommerce. And when combined with chatbots, it can surely provide an even greater boost to eCommerce, making your business feel more personal. In the case of eCommerce, reports suggest that it is the most receptive industry when it comes to chatbots.
So, start integrating social media with chatbots to streamline customer communications to deliver quick support, build engagement and trust, and gain sales opportunities.
Social media for eCommerce
Before we delve deep into the benefits of integrating social media with chatbots, it is necessary to outline the need for a well documented social strategy. After all, you will only be able to enjoy the benefits of chatbots, if you have a clear social media strategy. So, here are some wins you can expect.
Increase reach and traffic to your website
71% of adults with Internet access use social media. Social media is considered one of the most efficient digital marketing methods that you can use to boost your visibility. Social media is also a great inbound marketing tool to get your leads and customers to your site for conversions and sales. As eMarketer reported on the state of social eCommerce in 2019, "Social referral to retail eCommerce sites has grown 110 percent in two years, outpacing all other referral channels." When sharing content on your social media pages directing to your website, it is a good idea for you to adopt the 80/20 rule. Share 80% high-quality content and resources for your customers in your industry and 20% of self-promotional content.
Boost your search engine optimization
SEO is not just about optimizing your assets (your website or your blog). Social media and search engine optimization now go hand in hand. Your search engine ranking depends majorly on your social media activities. According to your social media activity for your online store, Google grades you on whether or not you are a trustworthy source on the Internet. Since social signals are so important in Google's algorithms, having an active and regularly curated social account can noticeably help your SEO rankings.
Increase social proof
Social proof is vital for earning sales online. One of the most powerful ways to share reviews is to utilize user-generated content to show how much other customers love a brand and its merchandise. By approaching review sharing in this way, retailers are likely to see an increase in sales. 82% of consumers say that user-generated content is extremely valuable when considering purchasing a product or service.
Increase engagement and loyalty
Remember, social media is about being social. Converting posts to increased traffic and sales, retailers need to engage and connect with followers. The more you connect with your social media followers, the better impression they form of you, the more highly they will think of your brand, enabling your business to build and gain selling opportunities. According to Convince and Convert, 53% of people who follow a brand on social media end up being more loyal to that brand.

Improve customer service
There are a growing number of customers who transact with businesses through social media. Most often than not, they require immediate feedback and interaction. Providing excellent customer service is as demanding as ever before. It would make sense to use your social media presence as a customer service tool to get the chance of resolving negative feedback. For example, you can provide prompt and valuable replies to your unsatisfied customers directly in the comments sections or through the use of social media chatbots.
Social media marketing & Chatbots: The perfect combination for eCommerce
Let us now discuss how the integration of chatbots in your social media strategy can further benefit your eCommerce business.
4 key-benefits for eCommerce when using chatbots
Quicker access to the information customers need
As customers, we have all found ourselves through situations where we cannot find a specific piece of information we are looking for in a website or a social media account. Sometimes we might not even know what we are looking for. Chatbots can easily eliminate such situations.
Chatbots use direct messages to gather information necessary to provide effective support. For example, asking users why they are visiting your page is one question that is likely asked in every engagement and, when automated, it allows users to share the information needed for your bot to better serve them. By asking a series of qualifying questions, you direct users to the best place for them to find the information they want. Consumers seem more prepared and more willing than ever to make online purchases accepting help from a chatbot. With the use of a chatbot, you will place your brand where your customers hang out, online, on their phones, and social media.
Convert users quicker
Having a busier and fast-paced lifestyle, people are more interested in completing their shopping faster and easier. Chatbots help customers in the purchasing process, providing the best matching solution based on users' preferences so that a customer would not make many efforts to find the right product.
If your main goal is lead conversion, then chatbots are the way to go. Many brands witness significant conversion rate improvement, like Kia whose chatbot converted at 3x the rate of the company website.
Engage Users in a Unique and Personalized Way
In contrast to the traditional customer service via email or the telephone, where questions get routed to businesses, making user experience fairly standard and non-customized, chatbots offer a new, fun, and interactive way for users to engage with brands. Chatbots make life a lot easier for brands, offering a personalized user experience, through one-on-one easy conversations, so that users can understand more about the services, products, applications they are using. By personalizing the questions a chatbot asks, your brand strengthens its ties with its customers, gaining a deeper understanding to create a seamless user experience that will make the whole shopping process much easier for both the user and the business.
Better customer support
The most common practice for using chatbots is for customer service. That is because chatbots embody almost everything that makes customer service excellent. Chatbots automate communication with customers and help businesses save on customer service costs by speeding up response times. They are available 24/7 and can answer most routine questions immediately, freeing up agents so that they can allocate their efforts to more challenging work.
Just take a look at the statistics below:
Combine social media and chatbots to give eCommerce the boost it needs!
Social media is a brilliant resource for getting your business promoted. The benefits of using social media are very promising. By integrating your social media presence with chatbot automation, you can reach customers where they are and deliver a seamless customer experience that will boost engagement and accelerate results.
No matter how big or small your business is, and regardless of its industry, big or small Routee's experts are here to guide you through automating your social media chatbot communication.
Grow your business with Routee's Marketing Automation Services