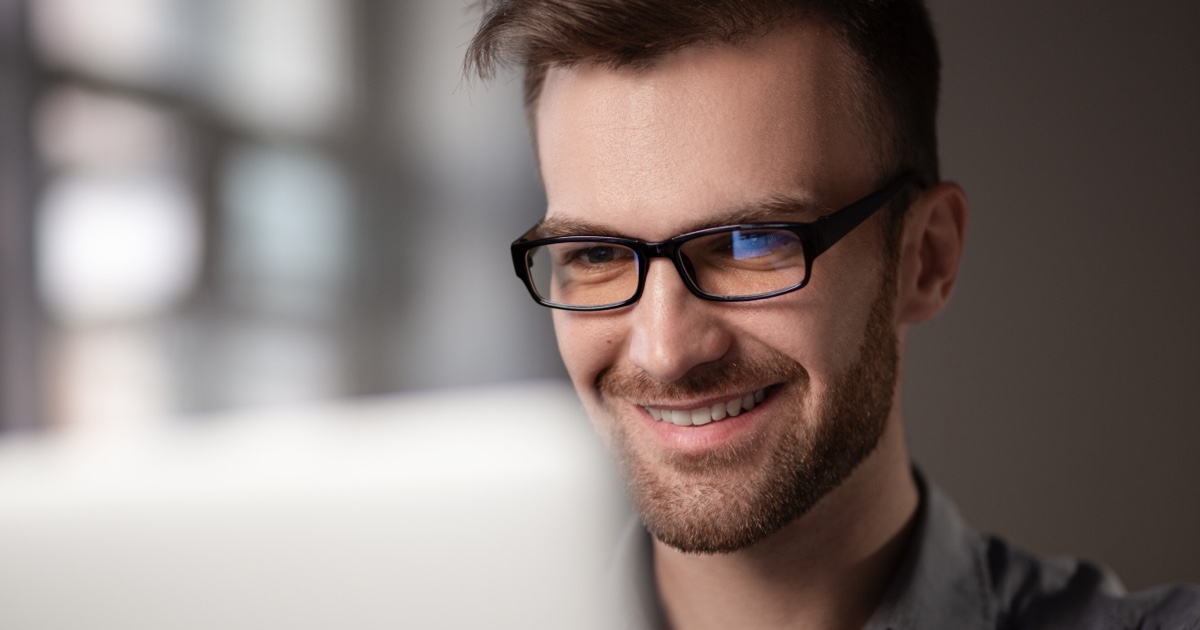 Build your customer support chatbot in 4 steps
Reading Time:
3
minutes
What is a chatbot and how can you use it in marketing?
A chatbot is a software app that companies use for online messaging between them and their customers. The conversation process is an automated communication that usually employs a predefined or conversational AI (Artificial Intelligence) to ensure a personalized customer experience.
You can use chatbots to support and service your customers and to attract people to your products. Including chatbots in your marketing strategy can help you communicate better with your clients and improve customer experience and profitability.
How do chatbots work?
The way a chatbot works has everything to do with its type. The most common types of chatbots are AI and rule-based chatbots. Let's take a look at both of them.
A rule-based chatbot contains some predefined information that answers correctly to the most common user's questions (e.g. product price). So, it can provide only particular responses and can't answer questions that go beyond its knowledge base.
On the flip side, AI chatbots are more interactive and capable of having a human-like conversation. Their database becomes better with every converse they make.
Also, unlike rule-based chatbots, they can pass grammatical and spelling errors, find the correct answer, and continue the conversation.
Steps to Create your Customer Service Chatbot
Create a basic knowledge base
A customer support bot is about providing the right answers to simple, straightforward questions. Unless you are experienced with working with artificial intelligence (AI), machine learning, and natural language processing, you should keep your technology simple. Unlike AI that recognizes human language and purpose, a basic support chatbot is an interactive platform for customer self-service that purchasers use to self-direct their needs.
So, you should start with naming the questions that your clients most want to be answered. For example, If you run a business that sells bags, some customer questions that might come up are:
How do I get a bag?

Where can I get a bag?

Does it come in other colors?

How much does it cost?

Can I make a purchase now?

How can I pay?
After your customer support bot is ready, you can always change the discussion flow. What is crucial is that you lead your users to a clear goal, ideally resulting in a purchase or the successful resolution of a customer support inquiry.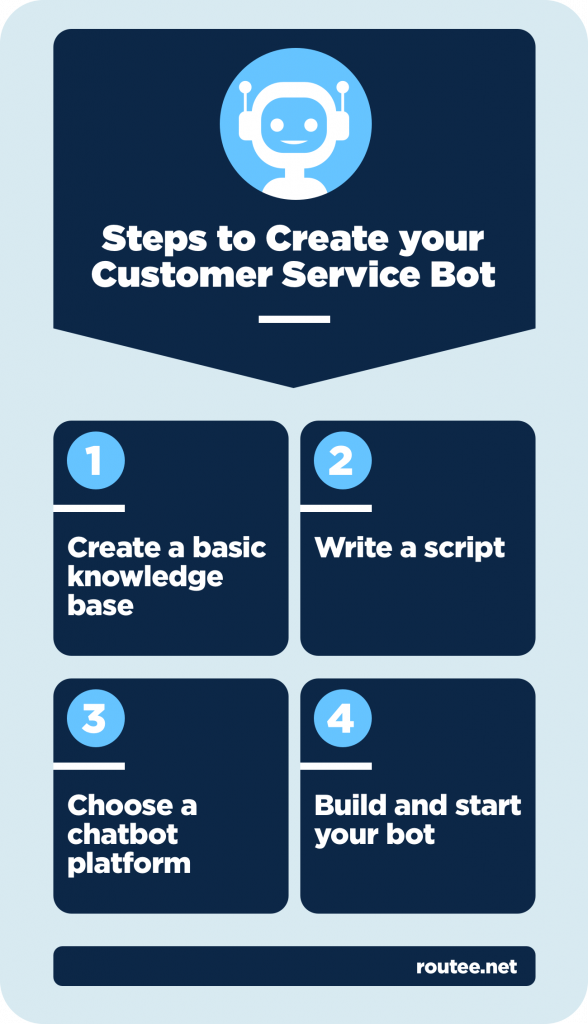 Write a script
A dialogue flow script should be "to the point", pleasant, and practical. Here are some tips to keep in mind when writing out these example conversations:
Note the context.
When customers need help they may be in a hurry, feeling frustrated, or even curious and enthusiastic. Being grounded in this context will help you stick to a steady tone and style in your communication.
Write for a person.
Assume that you are writing to an actual person rather than an audience. This will help you write in a way that meets customers' actual needs.
Keep it short.
What people expect from a chatbot is a brief, helpful conversation. Keep in mind that your clients may be using a mobile device or are multitasking. By keeping your messages short, you will engage customers easier.
Use multimedia.
In our current digital ecosystem, communication is multifaceted. Use images, and emojis to add an approachable touch.
Choose a chatbot platform
Νow is the time to pick software to build and operate your customer care bot. Routee'smessaging app solutions help you interact with clients in ways that affect your whole business. Drive your clients to the sales funnel and increase sales with simple communication.
Build and start your bot
Your customer service bot will operate as the basis for your business's growth for years to come. It is better to start simple and to continue developing as you continue to gain insights and feedback from your clients.
Ready, Set, Go!
Get ready to embrace the future and include chatbots as a communication powerhouse into your digital marketing strategy to drive the amazing results that go with it. Keep your business available 24/7 and offer to your customers instant and effective support. Find out more information on why chatbots are considered the future of marketing, embrace it, and make your business stand out!
Grow your business with Routee's Marketing Automation Services