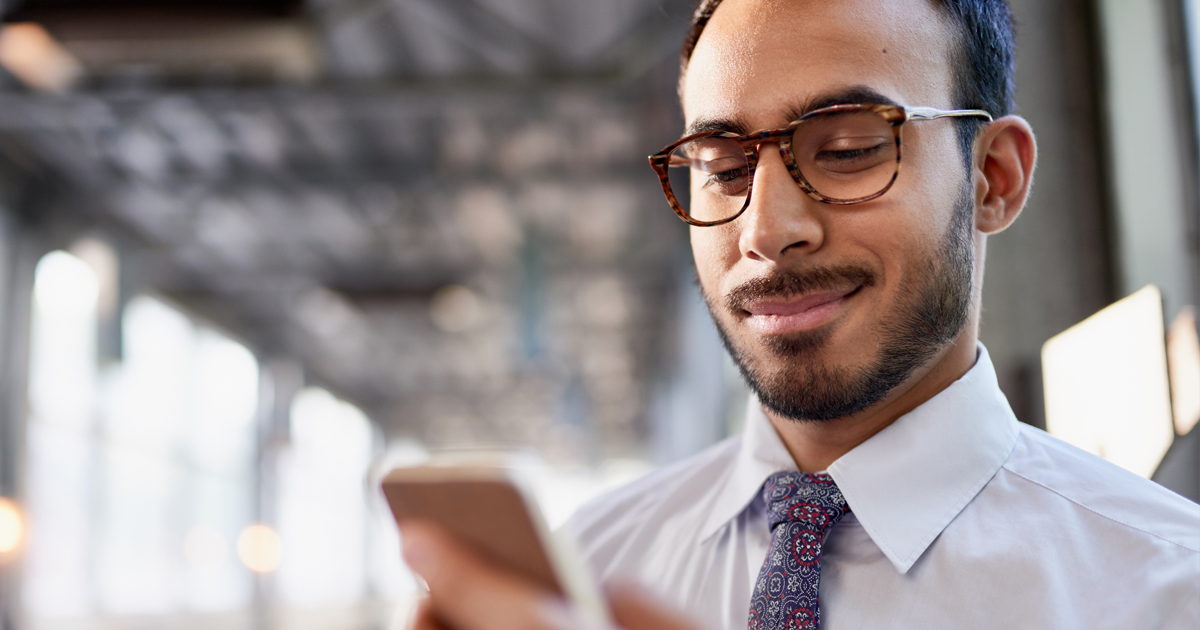 8 ways you can improve your customer journey in the banking industry
Reading Time:
5
minutes
Trust, reputation, and company size have traditionally been the key criteria of consumers when choosing financial institutions to trust their investments. The technological evolution has shifted the focus also to the importance of customer experience, making no exceptions for the banking and financial industry. Nowadays, providing an optimized customer experience is also as equally important as the traditional key-criteria that affect consumers' decisions.
Why is customer experience important in banking?
Technology has radically altered customer journeys in the banking and financial sector. Banks must continually curate unique journeys and propositions to meet the ever-growing customer expectations. There is a growing need for banks to offer more contextual and personalized services and deliver a better-digitized customer experience.
The Covid-19 global pandemic accelerated the digital transformation of banks and financial institutions. According to the EY Future Consumer Index, the main reasons for this acceleration are the global lockdowns and the increase of stay-at-home orders. These are also the main reasons that may turn digital banking into a more permanent solution for some customer groups. As EY survey results suggest, 40% of the respondents say that they will continue with online bank transactions even more intensely over the next 24 months.
Banks need to re-evaluate their digital transformation journeys for identifying new opportunities for advancing and unlocking greater value for their customers. The competition in the banking and financial sector will be fierce, and the fittest will survive. Fittest being the ones who will better leverage this digital transformation change, place their customers in the center of attention, and provide them with outstanding customer experience.
Let us further investigate the customer experience in-depth and point out our insights for delivering the best customer experience in the banking sector.
8 ways you can use to improve customer experience in banking
1. Collect data related to customer experience in real-time from all communication channels and touchpoints
The first step in delivering a better customer experience is to understand how your customers feel about your business at a given moment. You can deploy surveys and collect feedback on all customer touchpoints to check if they are having a consistent cross-channel experience, identify pain points, and discover improvement opportunities. The goal is to create a consistent experience for all your customers regardless of the communication channel they use to interact with your banking institution.
Here are 3 different ways you can collect this data:
Capture feedback following in-person visits via mobile or email to understand customer sentiment. When the experience is still fresh in the customer's mind, they can provide more genuine and actionable feedback.
Customer support feedback
Make sure that your customer support representatives take good care of customer issues by collecting feedback after they complete communication with them.
Website & mobile feedback
Some customers prefer to interact with a bank, only through the bank's mobile app, whereas other customers prefer interaction via the bank's desktop site. Optimizing the customer interaction for both mobile and desktop use is imperative. You can use a brief customer satisfaction survey that customers can fill in after they have completed an online transaction with the bank.
Establishing opportunities for feedback ensures you can detect issues before they escalate. We advise that you monitor end-to-end customer journeys to keep your customer retention rates high, as implementing feedback experiences can alert you about a customer's likelihood to leave. Statistics show that customers have stayed with their current bank or credit union for an average of 13.8 and 15.7 years, respectively.
2. Find friction points
Put yourself in the customers' shoes. Identify any friction points in the customer journey (e.g., how many steps do customers have to complete to open an account with you, do they leave your website at a specific point?). Keep in mind that some delays are necessary for security purposes, such as performing a credit check when opening a new customer account. Make sure to clarify this point to your customers before they start the process.
3. Develop a seamless customer experience
62% of people use digital banking, whereas 46% of people switch devices before completing a banking transaction. Currently, customers feel banks are lacking in this area, with only 27% of consumers stating that their bank's branch, online, and mobile channels are seamless. Building an omnichannel experience starts from within the banking organization by simplifying the steps within the customer journey.
Customers should be able to have a seamless experience regardless of the device or touchpoint they select to interact with a bank.
4. Be transparent
Transparency creates the grounds for trust, it can make or break the relationship between a bank and its customers, and it enhances both the efficiency and the stability of a bank. Customers and stakeholders want to have confidence in the bank they transact with, and transparency plays a major role in this regard. Building a culture of transparency means that your customers can rely on you for support and for clear, documented processes.
5. Create automated and personalized experiences
New and emerging technologies like AI are already put in action to improve customer engagement, process automation, and the provision of personalized information. You can meet banking customer experience expectations by offering live chat. To further strengthen the customer's experience, save time from live representatives, and service multiple customers, you can also deploy a chatbot solution. Especially for routine queries, customers will instantly receive all the information they need. You can implement chatbots to offer customers a faster way to check account balances, find an ATM, or help users activate a new card and get account statements.
6. Update the banking roadmap with digital experiences
Customers have become very demanding, and require the flexibility to access their bank accounts over a variety of different channels. In 2018, 61% of bank customers said they had researched a bank's mobile capabilities before opening an account. Banking and financial institutions can identify the gaps in the onboarding process of their existing customer journeys and innovate around those opportunities by optimizing their digital presence.
7. Integrate customer experience with employee feedback
Keeping the bank's knowledge base (FAQs and helps docs) up to date is essential for both customers and bank employees to receive and deliver an optimized customer experience. Put time into creating an accurate knowledge base that is easy for both customers and your internal bank support team. Facilitate the process by regularly collecting front-line employee feedback to understand the barriers to engagement and performance. Front-line banking and financial institutions employees need accurate information to resolve issues and maintain a consistent experience.
8. Update and add features to your customer experience platform
A bank should be able to adapt to market changes, new trends, and emerging technologies. Customer needs and expectations change over time. Nowadays, the focus is on digital transformation and customer-centric approaches, soon maybe another channel, service, or approach will emerge. The key here is to be able to adapt, to change and continue to offer competitive features that can provide an excellent customer experience. Deploying a unified, omnichannel platform that will give your bank the ability to scale, is the solid way to ensure smooth adaptability to any change that the banking future may hold in terms of customer experience.
Improve your bank's customer journey
Prospective customers may initiate a new account opening using their laptop or via a mobile device but may finish the process at a bank's branch or on the phone with a call center representative. Set the tone and offer a great customer experience by ensuring that customers get the same branded experience regardless of the touchpoint they select to interact with your banking institution. After all, an optimized customer experience leads to higher conversions and higher customer loyalty.
Grow your business with Routee's Marketing Automation Services