Reading Time:
3
minutes
The largest and most influential annual Telecom & Technology event in Africa!
Routee is proud to announce that it will attend this year's AfricaCom event hosted on 13 – 15 of November in Cape Town – South Africa, as an official Google partner.
400 expert speakers, 450 exhibitors will be presenting global tech trends impacting not only Africa but also growing businesses all over the world. AfricaCom has evolved, from a purely telecoms event to the largest and most influential festival of digital connectivity and transformation on the continent. Whether your business focus is connectivity infrastructure, disruptive technologies, digital services or ICT strategy, this is the place to expand your network, learn more and get deals done.
Google & Routee RCS – A partnership about the future, now!
Why will Routee RCS enhance mobile marketing for your business?
RCS Business Messaging helps you reach users on their default, native messaging client. Delivering rich, contextual and interactive messages is as easy as sending a text. All you need is your customers' phone numbers and you're set.
In terms of messaging, we have yet to see something that has the same potential for customer interaction and engagement, such as RCS messaging. Routee RCS allows for a more interactive call to action. For example, customer surveys, and real-time updates.
Unlike SMS, Routee RCS messages return read receipts, meaning that businesses can fully measure the effectiveness of their campaigns.
Routee RCS supports multiple message formats, allowing businesses to send text enriched with videos, animations, images and so much more.
Meet the first global RCS solution for the Airline industry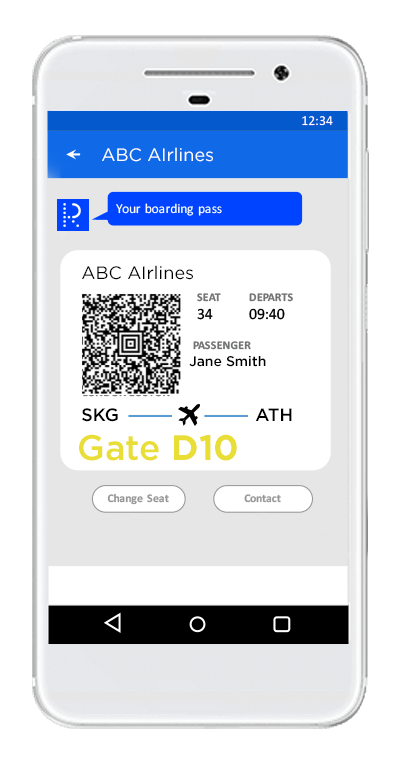 RCS came around with the purpose to upgrade messaging experience and add up features similar to OTT services. Enrich your messages with multimedia content and create personalized and fully branded campaigns that will trigger your customers based on their preferences. Routee is proud to be one of the first platforms fully and officially compliant with the RCS technology. Collaborate with one of the global leaders in telecommunication services and utilize endless engagement possibilities for you and your customers. Join Routee RCS, we have much more to show you.
Take your business one step ahead
Get early access, design your RCS campaigns via Routee's platforms and get started. Marketing messages and purchases will never be the same. We guarantee you an enhanced experience, enriched communication, more opt-ins, brand loyalty and of course, bigger profits.
Meet our team of experts anytime during the event and learn more about Routee's involvement in the RCS industry.
Meet us at Booth # I7, Hall # 6
If you have any questions about the event feel free to:
send us an email at sps@amdtelecom.net 
call us at  +1.202.852.70.40