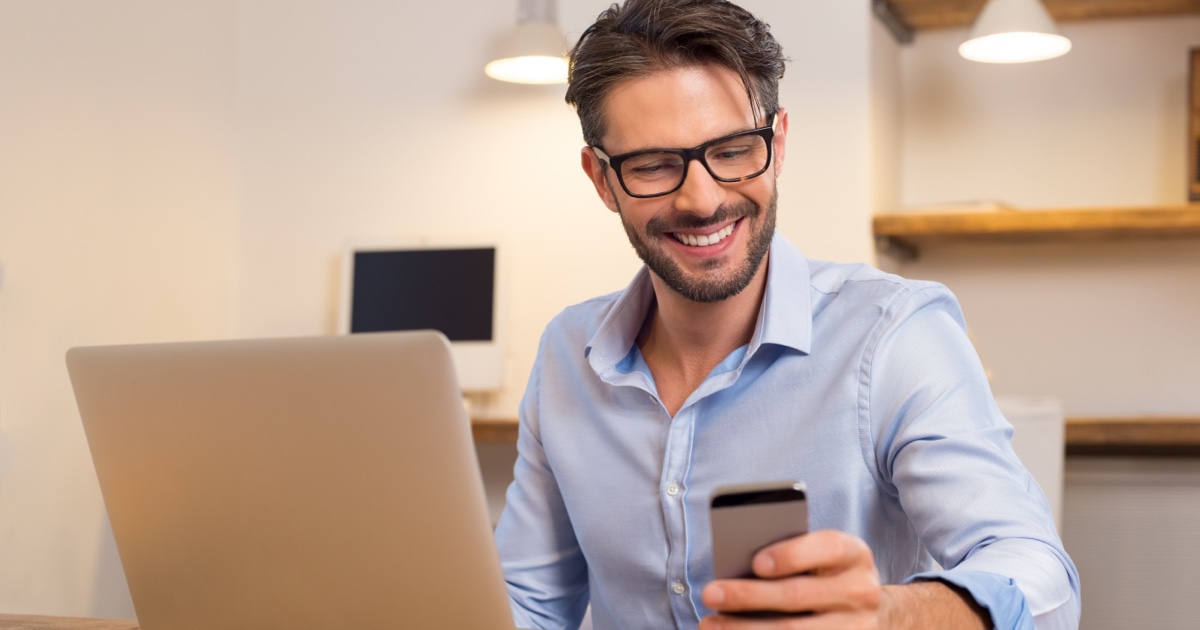 6 types of social proof to benefit your business
Reading Time:
4
minutes
What is social proof?
You may have heard about social proof before, but do you know what it is? The social proof concept is based on the idea that humans tend to follow the norms, the behavior of the majority of society; to be liked by, accepted by, or be similar to the majority of the society. So, people are often relying on other's opinions and actions, to decide what is the right thing to do in a specific situation.
Let us examine a real-life example. Imagine you walk down a road full of restaurants on a Saturday night, trying to decide where to eat, and you come across a bistro that is full of people that seem to enjoy their dinner. You are more likely to want to dine there, thinking that, if so many people are eating there now, then the food must be really good. Right?
Social proof is not a new concept however the rise of eCommerce and digital marketing has given social proof a whole new perspective in terms of power and effectiveness.
Social proof and digital marketing
Social proof or referral marketing is crucial for all businesses, especially in the digital marketing context. The main reason for this is that when people shop online, they almost completely rely on other people's opinions and reviews to make a final decision. So, it comes as no surprise that 61% of consumers check online reviews before deciding to buy a product or service and that an outstanding 82% of people ask for recommendations from their surroundings before making a purchase.
Data don't lie
Check out some more interesting numbers to see just how much social proof affects customer decision-making:
67% of consumers say that they are more likely to purchase a product that a friend or a relative shared via email or social media.

92% of 18 to 34 years olds ask for recommendations from their surroundings before making a purchase (10 times more than the general population).

86% of Americans with an over $100,000 income won't move on with a purchase without a recommendation from friends or family.
Marketing Tactics that you can practice to leverage social proof for your business
Now that we have clarified the importance of social proof, let us examine a few ways that you can implement to leverage social proof for your brand's benefit.
1. Customer Reviews
Customer reviews play the most important role when it comes to online shopping. Use it to your brand's benefit and make your customer reviews visible to your potential clients. The visibility of your reviews will help prospective clients better understand the characteristics of your products, the timeliness of your shipping, if the product fits their needs, and so on. Remember, social proof can help you secure your sales.
2. Blog
Using content marketing, especially blogging is a great way to provide customers with information that interests them and relates to your products and services. A blog with these features can bring substantial traffic to your eCommerce business and, in the long run, even increase your sales. You can further enhance your blog by creating a periodic email newsletter that will help you keep your customers engaged by regularly providing them with relevant content.
It's important to make sure your emails get opened so that you can keep your customers engaged and achieve higher email open rates.

3. Social media
Social media and chatbots can boost your eCommerce. Leverage the user-generated content about your brand available on social media and share positive comments about your products or services. Besides, you can create a social media calendar to enrich your social media business pages with content about your brand and with content that is also relevant to your audience or niche target groups.
4. Testimonials
You can utilize straightforward, simple recommendations from satisfied customers and embed them in your landing pages, website, and other owned, earned, or paid media.
5. Data and numbers
Let your customers know how many people follow your social media profiles, or visited your website the past month, or read your blog, or how many satisfied customers bought your products, and so on. Sometimes numbers speak louder than words.
6. Case studies
Use data and analysis to show how you successfully provided products or services to a particular customer. Real-life case studies can effortlessly increase social proof for you and your business.
Final Thoughts
You can use social proof to make your marketing more friendly and relatable to your customers. A smart way to use social proof is in pop-ups and near Call to action, in diverse steps of the customer journey. Use social proof to support your business's philosophy, the story you want to tell as a brand, to build trust, loyalty, and brand awareness.
Grow your business with Routee's Marketing Automation Services