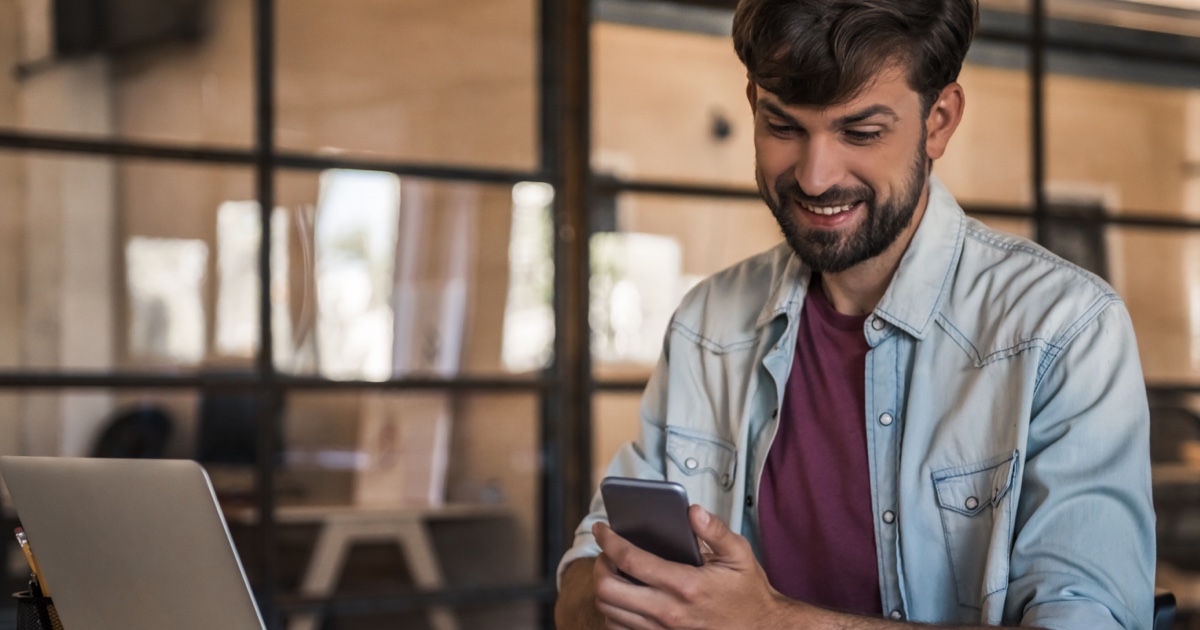 How are different industries using call masking?
Reading Time:
4
minutes
Why do you need a call masking service?
Consumers are engaging in more and more business services on their mobile phones. This doesn't come as a surprise. It's for sure convenient, yet at the same time scary, if you think of how much our phone numbers are linked with our identity.
If your phone number is given out carelessly then you are at risk. And that is because it can be used by hackers to break into your bank account or your inbox. Customers are aware of that, so they are not so keen on giving out their phone numbers. 79% of them don't feel comfortable sharing their numbers with business service providers. However, several different companies across different industries need customers' phone numbers to confirm delivery or to inform a customer about something.
These companies need to make sure customer privacy is protected and doesn't become the next 'hot potato'. Call masking is a useful tool for businesses across all industries to deliver a secure communications experience, preventing misuse of sensitive information. And safeguarding customers with call masking isn't limited to just customer privacy. This technology helps businesses increase brand awareness, generate valuable customer insights, avoid legal and financial issues, and add genuine value to their solutions.
Use of call masking across industries
In the next few minutes, we will see how call masking services are used in different industries.
Ride-sharing apps
The use of call masking is very common in this industry. The reason is simple. Companies that provide delivery or ride-sharing services have to enable communication between customers and drivers. With the use of a call masking service, they can achieve that, without disclosing any party's number.
Once the driver is assigned to a customer or address, a masked number is assigned to them for further communication. Any conversation regarding the ride from then on, is exclusively done through the masked number. And on the plus side, not only are numbers masked but calls are also recorded for tracking purposes. Therefore companies can know the conversation and improve the driver's quality there and then, without harming business credibility.

Ecommerce businesses
No doubt, e-commerce is one of the most demanded and used services in our digital world. And no doubt, there is sensitive customer data shared so transactions can be completed.
Every day thousands of orders are being shipped. E-commerce businesses have to communicate with customers regarding their deliveries and hire different agents to communicate with them. A masked number is sent to the agent as well as the customer for them to communicate with privacy. It facilitates business protection and helps in surveilling the communication between them, making sure that supreme customer service is offered.
Logistics companies
Similar to the e-commerce sector, businesses in the logistics sector need to connect consumers with delivery agents and track conversations. The delivery agent's masked number is sent to the consumer through a text message, and vice-versa. From then on all interactions regarding the delivery take place through the masked number. This assures a protected delivery experience and eliminates the chances of false delivery updates.
Using a number masking service, logistics service providers safeguard these short-lived communications between the consumer and delivery agents. At the same time, they prevent agents from giving false updates related to the delivery.
Dating apps
Many businesses, especially dating apps, pride themselves on offering a private way for consumers to communicate with each other. Call masking services can provide a safe and secure way to interact without exposing personal information. They allow those interested in each other to communicate without having to exchange their private numbers. In this way, they help in keeping each party safe and allow them to avoid awkward and unwanted communications if things don't go as planned.
Healthcare
In recent years, we have seen a rise in phone-based medical consultations and clinical enquiries. Yet restrictions in sharing your medical history and ensuring confidentiality between a patient and a doctor need to be in place. By using a call masking service, users can speak comfortably to healthcare providers without any additional anxieties, while retaining their privacy at all times.
In addition, while healthcare professionals should be available to their patients, they might not want to give out personal information, such as their personal number. Call masking allows patients to call their doctors or physicians directly, without the risk of their phone numbers being misused (i.e. being given to other people without the owner's consent).
To sum up
In the digital world, we live in it's too risky to neglect customers' privacy. It is important, more than ever, to prove to customers they can work with you without any fear. Regardless of the industry, keeping personal data private should be a priority for any business. Give your users the reassurance and freedom to talk without sacrificing their privacy. Protect personal numbers, improve your customer experience and safeguard personal information. We will make setting up your first call masking scenarios a breeze.
Grow your business with Routee's Call Masking Services