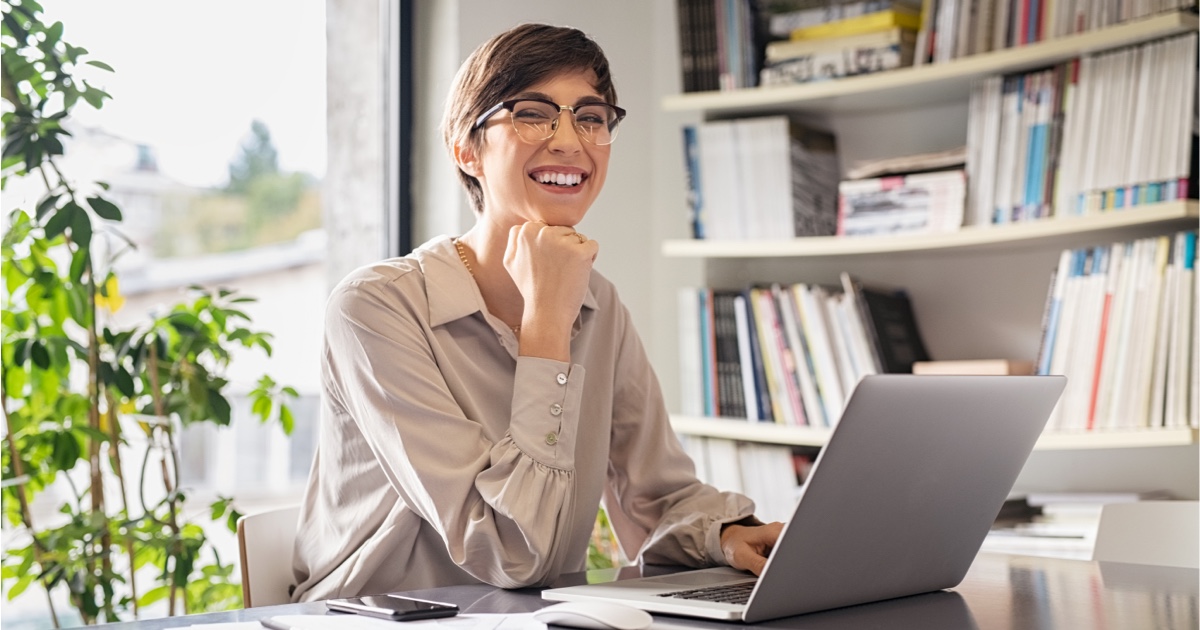 How are web push notifications used across industries?
Reading Time:
5
minutes
Why does your business need web push notifications?
Web push notifications are a great way to re-engage with visitors, and convert them even after they have left the website. And also a very convenient way to reach them, since the user doesn't need to install a mobile application or sign up for newsletters in order to receive opt-in notifications.
In comparison to email newsletters, web push notifications have:
At least twice as many subscribers

At least twice higher CTR

Instant open rate, in comparison to the time it takes a user to see an email (6.4 hours)

A 45 to 90% open/view rate, compared to 15 to 30% for a newsletter

An ROI of 3500%, compared to 122% for newsletters.
These are just some of the reasons marketers across industries have capitalized on this tool to keep their audience informed and updated.
So, let's take a closer look at how they are being used across industries.
Use of web push notifications across industries
Gaming
Online gaming is a serious business, generating billions of dollars every year. That doesn't come much of a surprise considering that a huge proportion of the world's population uses their computers, mobile phones, and tablets to play games. Gamers are also a very dedicated crowd, rarely ever stop playing, yet always looking for new games and consoles.
In the past the industry relied on email to increase traffic on its websites, that is not the case anymore. Push Notifications have come to replace email in order to keep readers and customers engaged, and make them return to your website. Some of the ways they have been used are:
Onboarding – Maybe the most important push notification for gaming websites. When new users subscribe to your website, they might not be fully aware of the game, brand, and other such information. With a web push notification, gaming websites can communicate with their newly acquired gamer and engage them, in order to start to build trust through a series of push notifications.
Game abandonment – There are always players that might go away, leaving the game unfinished. Gaming sites can bring them back using trigger push notifications.
Cross promotion of games – Most of the online gaming websites have game categories with multiple games on the list. With the use of trigger push notifications, gaming sites can send web notifications showing relevant games to each user. This cross-promotion of similar games is an effective way to attract more gamers to your games.
Education
There are a lot of powerful options that education and training sites can engage their audience- from prospective students to current students, teachers, administrators, alumni, parents, and more. Education and training websites can use push notifications to connect with them online, send updates to existing students in real-time, or you can nudge potential users to learn and engage.

Here are some examples of how they can be used:
Class-specific alerts Class specific alerts are a great way to keep students and teachers organized, informed and engaged, both for offline but also online classes, where effectively engaging students can be a challenge. From more general class announcements (class time/location changes, new assignments) to more specific or triggered notifications based on activity, like posting a new discussion on the class message board.
Retarget prospective students –Like in any industry funnel abandonment is a major challenge in education. With the use of web push notifications educational institutions can retarget visitors and get them back on their site, to request more information or ask for a campus tour!
Share announcements – Sharing time-sensitive relevant announcements about sports events happening around school, school closures due to weather, or course enrollment deadlines, and more is always a great idea in order to reach a more targeted group of subscribers. It keeps students and teachers informed on campus-wide information.
Job sites
The growing number of job opportunities and alarming unemployment rates, brought a boom in job portals. However, as the market grew and multiplied, retaining users has become a very challenging task. A powerful push notification strategy has come in to help bring traffic to your website, retaining users. Here are some ways job sites have been using push notifications:
Update profile – Once a user signs up to a job site, they start to create their profile. However, most of the time users will not fill in all their details. As a job website, your job is to advise them to go back and complete their profile in order to increase their chances of finding a job. By using web push notifications you can increase the profile completion rate, while by automating the process you can add a series of notifications showing the benefits of having a completed profile.
Action-based – Job seekers usually take multiple actions on your website. They search for a job, they check your paid offerings like resume writing, manage job applications and more. Based on these actions, a job site can trigger a series of push notifications. They can re-engage users based on previous searches, using push campaigns to bring the user back to their website.
Personalized push notification – Every jobseeker profile is different. That is why segmentation and personalization are important in serving users with relevant push notifications.
The most prominent personalized campaign ideas for job sites are based on location, industry and experience. Job sites can utilize this information to push notifications to jobseekers for any new job posting based on users location preference, industry preference or related to their expertise.
Health and fitness
The global fitness and health club industry is worth more than 96 billion U.S. dollars. From adopting healthy lifestyles, which include eating healthy to working out, people want to spend their money to look after themselves. Websites related to health and fitness are facing rising competition, trying to attract and engage with their subscriber base. Web push notifications can come to the rescue.
So, if you are aiming to boost engagement and to convert casual website visitors into devoted customers, here are a few ways you can do that:
Training sessions – Fitness Centers and gyms can use web push messages to effectively communicate different classes that are being regularly conducted.
Such messages can be really helpful for users trying to adopt healthy habits or planning to workout but lack motivation. Ιn addition, businesses can also send push notifications directing to workout routine short videos to spark interest.
Diet plans and suggestions – Advise them and show off your expertise. Use push notifications to send diet reminders, diet tips, and different recipe ideas to gym members, building trust and stronger bonds with your subscribers.
Keep members connected – People appreciate brands that stay connected, and push notifications are the easiest way to do that. Βy consistently pushing messages about things like discounts on different packages, group offers and more, members are more likely to want to continue engaging with your brand and will be more comfortable recommending your club to others.
Ready to launch your web push campaign?
Web push notifications have caught the attention of marketers in recent years, with businesses across industries finding it easier to reach customers by using them. These short and contextual messages can get optimal results when designed and sent correctly. Of course, it all comes down to the tool you use. With Routee's web push notification tool you can cut through the noise and place your message directly in front of your audience in a matter of minutes and in 5 easy steps. So, if you are ready to launch your web push campaign, we are here to make sure you succeed.
Grow your business with Routee's Push Notification Services