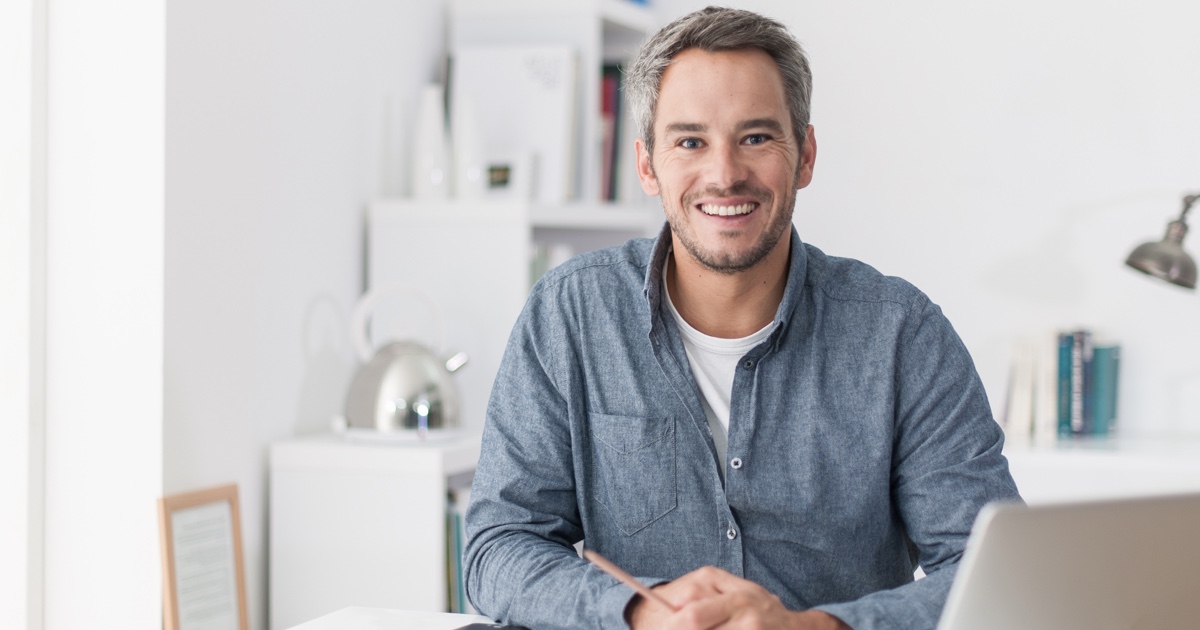 Drive more sales to your business with Facebook Messenger
Reading Time:
3
minutes
Welcome to the era of the Messaging Apps
Messaging apps have billions of users around the world and are becoming more popular every day. Because of this they can make a huge difference to a business's marketing strategy and growth.
Surveys show that smartphone owners are 3 to 4 times more likely to install one or more messaging apps. In today's age of hyper-communication, messaging apps have become a vital part of everyday life. They belong to the conventional ways of communication, both for individuals and businesses.
The Facebook messenger case
Facebook Messenger is quickly becoming a key marketing tactic for businesses across all industries. With over 1.3 billion users worldwide and expectations to grow to 2.4 billion users by the end of 2021, it's a valuable asset for businesses. You can find people sending or receiving money, playing games, connecting with other businesses – all of this happens without the customer having to leave Messenger.
There is zero interruption when you interact with your prospects or customers in Messenger. And not to mention that it is used by all ages of people. Your targeted audience is easily accessible through this platform. In addition to these, Messenger now has several functions that make it easier for e-commerce businesses to sell products.
Messaging is already the preferred way for communication with friends, family, and especially for businesses. Facebook Messenger for Business is one of the messaging apps that companies are using the most to communicate and connect with customers and prospects. It allows businesses to develop satisfying conversations with customers.
Instead of a one-to-many, impersonal and ineffective approach to marketing, Facebook Messenger enables a "one-to-one" marketing approach that allows companies to personalize every touchpoint with a customer, even before they land on your site. Customers are more and more choosing to send messages to businesses instead of calling or emailing them.
As a result, it's safe to say that Facebook Messenger offers huge opportunities for businesses to attract customers, generate sales, and increase profitability.

What can Facebook Messenger do for your brand?
Build trust in your brand. Your organization is easier to be believed if it is open to dialogue. The fact that a customer can message a business at any time makes them feel more confident in it.
Generating quality leads. When a person contacts you on Facebook Messenger, an opportunity for follow-up is created, which can generate leads.

Drive marketing performance and optimise the marketing funnel.

Offer quality customer support.
Ways to boost your business's sales using Facebook Messenger
You don't know where to start? Need some inspiration? Take a look at some creative and easy ways to start your Facebook Messenger strategy.
Drive Engagement at Scale
With Facebook Messenger, you can communicate with customers and prospects at scale. You can easily guide customers, offer answers, personalize experiences, provide recommendations, and drive business results.
Be where your customers are
Facebook has 1.4 billion users who spend 58 minutes on the platform every day. Also, they check Facebook 14 times a day. Reach out to prospects and engage them where they spend a lot of their time.
Create unique customer experiences
Personalize customer experiences using reported data and increase your conversion. E-commerce chatbots recognize customer intentions and respond accordingly and help customers find products that are more likely to convert quickly.
Let the content do its job
For content marketing to be effective, customers and potential customers must have seamless access to content. Facebook Messenger for Business drives people to the most related content based on their likes and leads to higher value traffic.
Engage with users
Use Facebook Messenger to send important information and reminders about events people have signed up for and create a loyal and trustful relationship with your customers.
Use data to provide a better shopping experience
Use the social data collected in Messenger to enhance personalisation, improve retargeting efficiency and optimise marketing.
Stay on track after set up
Once you set up Facebook Messenger, you'll start to see messages coming in. Keeping track of this additional communication and customer service channel can seem like a lot of extra work – but you can streamline and automate it with the right tools. Routee, as a leading cloud communications provider, can do the work for you but you will still get the benefits.
Combine more than one messaging apps to your marketing strategy for even more incredible results! Start learning more now with an introduction to Viber Messaging and its benefits.
Grow your business with Routee's Messaging Services