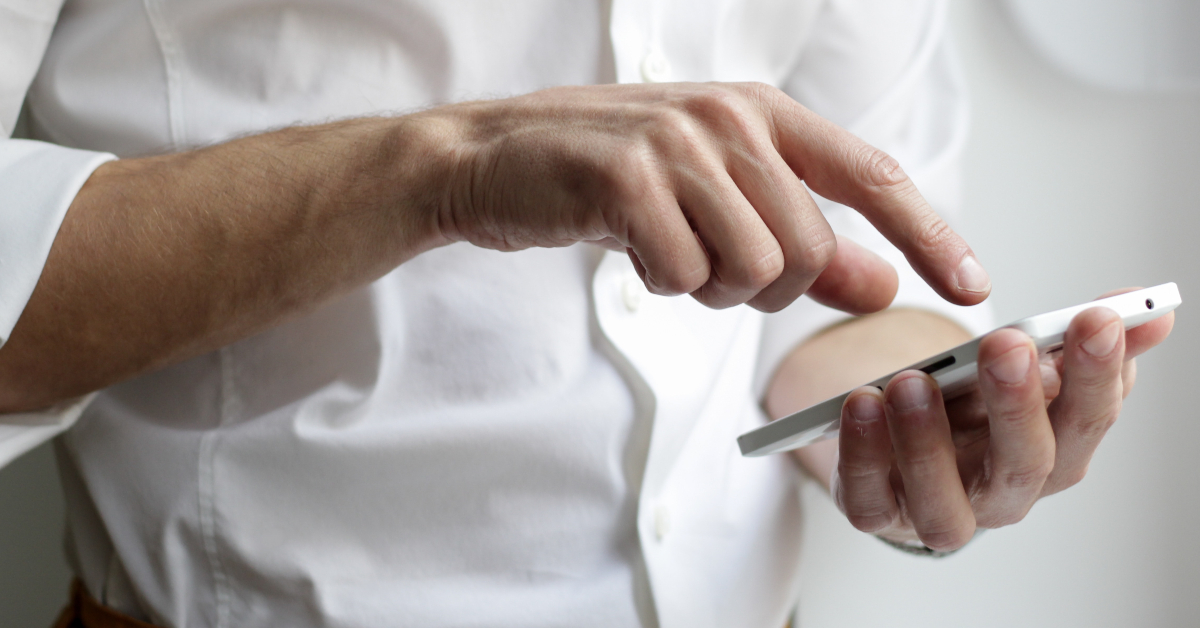 Verified SMS by Google: Challenges and opportunities leveraging the power of SMS marketing
Businesses send out countless text messages every day to communicate with their customers, getting their inbox full and affecting the overall customer engagement. These messages may include important SMS alerts, one-time passwords, offers, but also a lot of spam. Messages often come from random numbers and it's hard for a customer to verify if they're from you or bad actors posing as your business.
In an attempt to provide a solution, Google updated its Messages App on Android phones, with two new features, verified SMS and spam detection. These features aim to provide a safer messaging experience and decrease malicious SMS. The Verified SMS by Google has rolled out on the Messages App in nine countries. That is the US, Canada, the UK, France, Spain, India, the Philippines, Mexico, and Brazil. Google will gradually roll out these features in other countries soon.
What do these Google Updates mean for Businesses?
Safer business communications with Verified SMS
Google is using authenticity codes to verify each SMS received and to dodge phishing attacks. This new feature allows businesses to manage a branded profile for sending verified bulk SMS to Android users. The profile shows the official company logo, name, and a verification badge.
Instant Spam Detection
Spam Detection feature determines if messages received by Android users are spam or trustworthy. Every time the Google System detects a malicious SMS, an exclamation mark on a red background will be shown instead of a company logo. The users will have to confirm if this text message is indeed spam or not. This feedback will help the Google algorithm to efficiently detect spammy messages.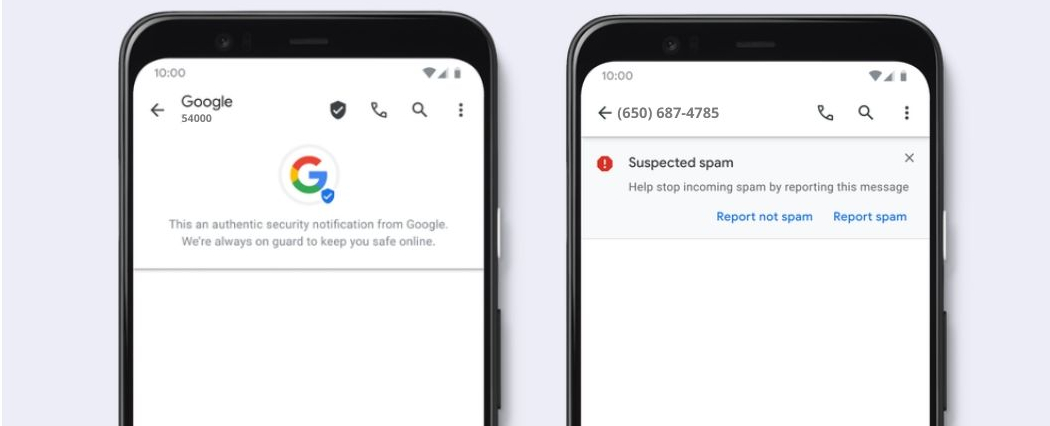 Routee Platform supports new Google Updates in Messages
Routee, always being up to speed with the latest developments, has added Verified SMS by Google to the Routee platform, giving businesses the solution for sending authenticated and branded text messages.
We simplified the registration process for businesses and support the Verified SMS feature, through the Routee platform and its powerful API. Each Business registration is completed once. Every time a registered business sends a campaign, its brand name, logo and short company description will be visible on the receiver's phone.
The verified SMS feature is a great opportunity for businesses to efficiently engage users, build trust, and increase loyalty by ensuring secure communication. Every time a Verified SMS business sends Bulk text messages with Routee, a verified icon will be shown to prove that its business text messages are trustworthy.
Furthermore, Routee offers the highest anti-spam security to make sure your SMS campaigns reach their destination. The platform prevents you from sending spam campaigns by measuring and informing you about the spam rate of the message.
Safer business communications with Routee
"Verified SMS and Spam detection features bring us another step closer to even more secure communication between businesses and their customers." said Mr. Andreadakis, the Head of Cybersecurity at Routee, in a statement "Trust and confidence in business are critical, especially when it comes to transactional SMS or conversations about sensitive data."
When selecting Routee as your communication partner, you gain the full support of a global leader in bulk SMS messaging. You also benefit from the most sophisticated security protection, easily in a few steps, as Verify SMS has been added seamlessly to the platform features. Prevent fraudsters from getting access to your sensitive information is the number one priority for Routee.
Try Routee today or book a meeting with one of our Experts to guide you through the verified SMS by Google registration process.
It's easy to get started!