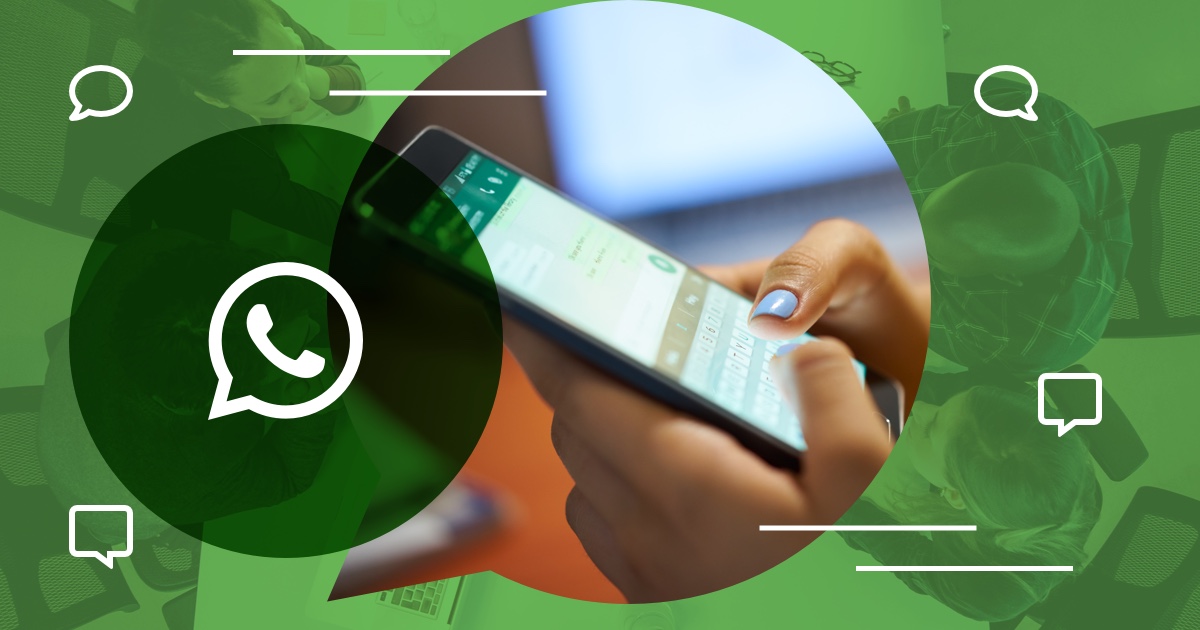 What can your eCommerce business gain from WhatsApp Business?
Reading Time:
3
minutes
WhatsApp has 1.5 billion monthly active and highly engaged users, which is higher than any known social media platform, except for its parent company Facebook. Coupled with an incredible open rate of over 98%, WhatsApp currently owns the lion's share of users worldwide. Witnessing this amazing reach on users, in January 2018, WhatsApp officially launched WhatsApp Business, a stand-alone version, separate from WhatsApp, with a much similar way of functioning, exclusively purposed for connecting businesses and customers, rather than friends and family.
WhatsApp Business enables retail businesses to create catalogs for showcasing their products and services, and to easily connect with their customers by using tools to automate, sort, and quickly respond to messages. It is an ideal messaging app for providing customer support and delivering important notifications to customers.
However, be aware that WhatsApp is very strict about the types of messages it allows a business to send to its customers. Even if a company already has its customers' permission to message them about sales and promotions, the platform does not allow mass marketing messages. WhatsApp Business allows only two types of messages, Template Messages, and 24-hour Session Messages.
Template Messages are a set of specific pre-approved message formats by WhatsApp Business that businesses are allowed to create and send to their customers. Template messages comprise one-time password authentication messages, account updates, delivery status notifications, payment requests, billing update, reservation status, appointment reminder, travel updates, and news alerts to customer query tickets.
24-hour Session Messages, on the other hand, have a different function. Every time a user initiates an interaction with a business through its WhatsApp Business profile, this specific business can contact the user within 24 hours and send any type of message to the user, including marketing and promotional. WhatsApp enforced this 24-hour rule right from its very beginning so that businesses will not spam users with unwanted marketing communication, as this may lead to users dropping off this communication channel.
Although these messaging restrictions may seem like an immense challenge for any business that wants to capitalize on the incredible reach of WhatsApp Business, the truth is that they can act as a huge benefit for your eCommerce business. After all, it's not about how much you try, it's about how you do it.
Consumers' main concern when interacting and transacting online is the safety and security of their data. WhatsApp Business provides end-to-end encryption, a method of secure communication that prevents third-parties from accessing data. Customers can now securely engage with businesses directly on the WhatsApp messaging platform and build contextual conversations at every touchpoint of their customer journey.
Additionally, WhatsApp Business allows brands to create verified business profiles, which helps users to know who they are chatting with or receiving messages from, aiding in building brand trust.
Throw in the security and brand trust equation an AI-driven chatbot functionality, and you have the perfect unique selling proposition for your retail business! A well-built chatbot can seamlessly integrate with your WhatsApp Business profile and it can be programmed and learn to serve personalized information to your customers. For example, it can act as a product concierge and assist your customers in finding the most suitable products based on their preferences or prior purchases. The customer experience at its best and with minimum effort!
WhatsApp Business can also communicate and exchange information with any CRM solution and marketing automation platform via an application programming interface, also known as API. This integration enables your eCommerce business to manage the entire sales funnel and marketing processes from the first user interaction to the conversion of leads to customers and on. With marketing automation, you can also easily interact and engage with your customers at every touchpoint throughout the customer journey. You can create segmented and personalized automated meaningful messages that will act as triggers of contextual communication between your business and your customers.
A journey of a thousand miles begins with a single step, right? So, now that you know what WhatsApp Business can offer to your eCommerce business, go ahead and create your WhatsApp Business profile, let your customers know that you are available for them via this communication channel, and start building meaningful customer support messages that provide added value to your customers.
Grow your business with Routee's WhatsApp Service