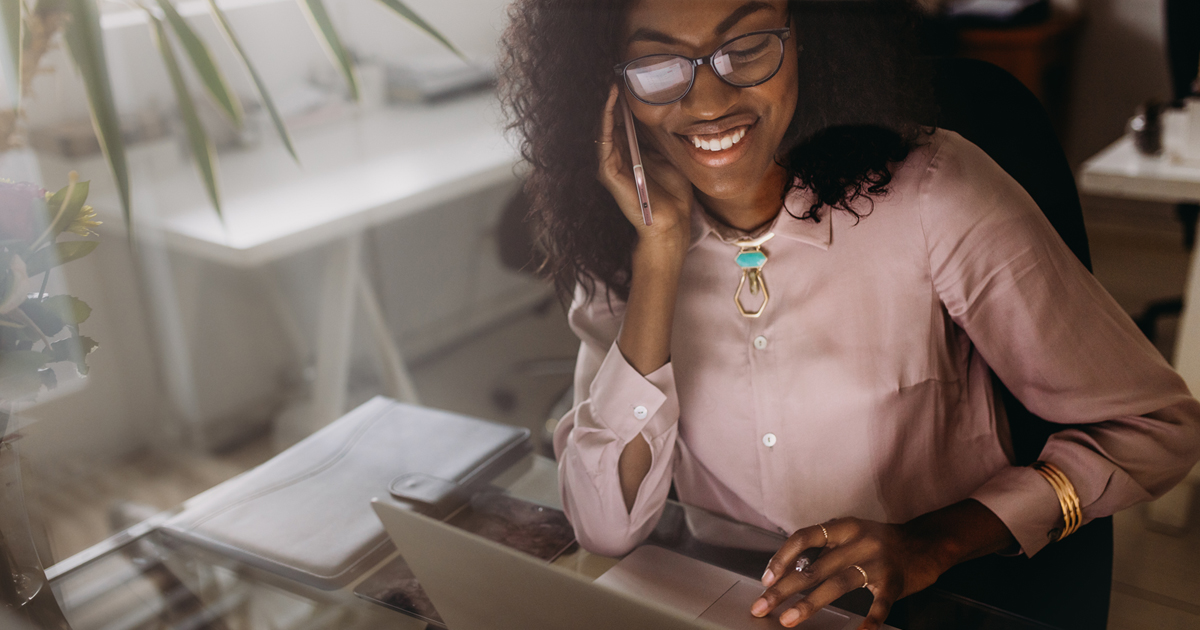 6 marketing automation strategies that will benefit your business
Reading Time:
6
minutes
There is a lot of hype surrounding marketing automation technology. Creating an effective Marketing Automation strategy is not always easy, but when done correctly it can simply make your life easier and your business a success. If you are looking for ways to automate your business, this article is for you.
What is Marketing Automation all about?
Marketing Automation refers to any solution, platform, or tool that allows companies to streamline, automate, and measure repetitive and time-consuming marketing tasks, otherwise done by humans.
When effectively executed, marketing automation can help businesses of any size (including small businesses) achieve their key-marketing goals, enhance profitability, become more responsive to customers and prospective customers, and develop and grow customer relationships. Check out these research statistics:
91% of marketers say marketing automation is very important to the success of their marketing programs

25% rated marketing automation's impact significant, at achieving important objectives

54% of the most successful companies already use marketing automation

14.5% increase in sales productivity and a 12.2% reduction in marketing overhead, recorded by companies using marketing automation.

49% of companies are currently using marketing automation, while 55% of B2B companies have adopted the technology.
According to Grand View Research, the marketing automation industry is expected to reach a value of 8.27 billion USD by 2027, which means that the time has come for your business to adopt an automation solution to increase revenue, target customers across multiple channels, and retain customers.
Marketing Automation Strategies for your business
We have put together six popular and efficient ways you can use the power of marketing automation to your advantage.
1. Leverage marketing automation in list segmentation
Νot all your customers are interested in the same thing or have the same preferences and traits. Τailoring content to users individually pays off: An estimated 80% of customers are more likely to make a purchase when brands offer personalized experiences.
Segmenting to separate your customer base into strategic, separate groups, by collecting more information on them and catering to their specific needs, is the way to go. Manual segmentation of course requires a lot of work and in highly populated lists is practically impossible, but marketing automation makes this task easy. Customers or leads can be easily segmented based on different criteria like demographic and geographical information, past buying behavior, engagement level, and so on.
Marketing automation and segmentation offer incredible potential for businesses that use them correctly. Using a marketing automation platform you can better monitor visitor behavior, track their questions, the content they digest, and the information they engage with on your site and in your emails. You will then know what they want to learn about and have a better idea of their expectations of your business, helping you align your emails and communications more accurately, so they only receive material relevant to their interests and desires.
2. Nurture leads with great content
Generating leads is a success only if you can convert them into paying customers. And before that happens, you have to nurture those leads. Forrester's research shows that companies that excel at lead nurturing generate 50% more sales at a 33% lower cost. But how can you nurture those leads? The answer to this is through dynamic content that is tailored to the specific needs of each lead. Dynamic content is what drives your interaction with leads. Having no content or sending the wrong content to your leads could result in a loss of a potential customer.
According to DemandGen Report, 47% of buyers viewed and engaged with three to five pieces of content before interacting with a sales agent. This is why you should not just create content but also customize it to your lead segments. Through an automated marketing tool that provides all the necessary data about your leads, you can offer them dynamic content, whether that be on an email, ad, or website, creating an experience that is customized specifically for the visitor or reader at that moment.
3. Send sequence emails
Getting leads to submit their contact information is major, but your strategy should not stop there. Instead, implementing the lead nurturing phase through sequence emails can be extremely beneficial to your business.
With an automated marketing tool, you can prepare a sequence of onboarding emails that you can schedule and send to your audience. After a prospect signs up for your emails, you can immediately send them a thank you message, and a few days later, you can send another email with an offer related to your product or service. If they take you up on it, a notification will be sent to your sales team to follow up.
Sequence campaigns have about 80% higher open rates and increase click-through-rate (CTR) by 3x more than an average email blast. But that is not all. A sequence campaign is effective because you can increase sales and nurture relationships with your leads without direct human involvement. 79% of marketing qualified leads never convert because they are not nurtured using sequence emails. Furthermore, businesses using sequence campaigns generate 80% more sales at 33% lower cost, while building credibility and trust over time.
4. Re-engage customers with emails about new products and services
Retaining customers is not only less costly than gaining new ones, but also more profitable. That is why it is important to have post-purchase strategies in place and automation can help you out in this. Make sure you email your customers after their purchase to ensure that they are satisfied with their purchase. You can continue your communication by periodically sending emails based on the past buying behavior of your customers with any new products or services they may be interested in.
While you are at it, pay special attention to those customers with a high engagement rate and encourage them to refer you to friends by including referral bonuses, special offers, and coupons.
5. Send abandoned shopping cart reminders
Your customers or prospect were so close to complete a purchase, but at the last minute, they abandoned their shopping cart. An abandoned sale, however, surely does not mean a lost sale. Studies have shown that 44% of cart abandonment emails are opened, recording a 28% CTR. According to past research, when shopping cart email reminders are sent within 20 minutes can achieve a 5.2% conversion rate, while if they are sent 24 hours later, they can achieve a 2.6% conversion rate.
By leveraging the power of email marketing automation workflows with an abandoned cart message series, you can automatically send a sequence of emails to encourage your customers to return to your store and complete their purchase. Start by designing your abandoned cart email series to match your brand and include your content suggestions regarding new products and services, so that your prospects continue shopping.
Not only does this strategy increase conversions, but it also helps your brand build customer relationships, improving trust and loyalty, while also enabling the company to explore and tackle some of the reasons for abandonment.
6. Boost team productivity
Internal communication is key to marketing success. There are several people involved in delivering a successful strategy and for the strategy to work seamlessly, all team members need to be up-to-date and aligned on the same page. However, one of the biggest challenges that can occur in a workplace is a communication gap. Business departments are sometimes unable to get information across to other departments without glitches and many times they have different data about a particular customer. With the use of automated marketing software, you can make all the information about a customer available across departments. This makes it easier for every department and team to interact with the customer.
Once you free your employees from trying to piece together customer data or even perform routine tasks, they will have the time to focus on more crucial issues to your company's success, like long-term strategic planning. Marketing automation lets your workforce achieve your key goals and move your business forward.
Reap the benefits of marketing automation
Marketing automation has endless possibilities. Any of the strategies described above, either used alone or mixed and matched, can get you started. The benefits you can reap from marketing automation will depend on how solid your marketing automation strategies are and how good your marketing automation software is.
With the help from WayMore, you can automate your business procedures with maximum efficiency while also growing your revenue at the same time. Based on your segmented data or custom triggers, you can easily create powerful communication funnels. Save valuable time and deliver way more results powered by WayMore.
Grow your business with Routee's Marketing Automation Services