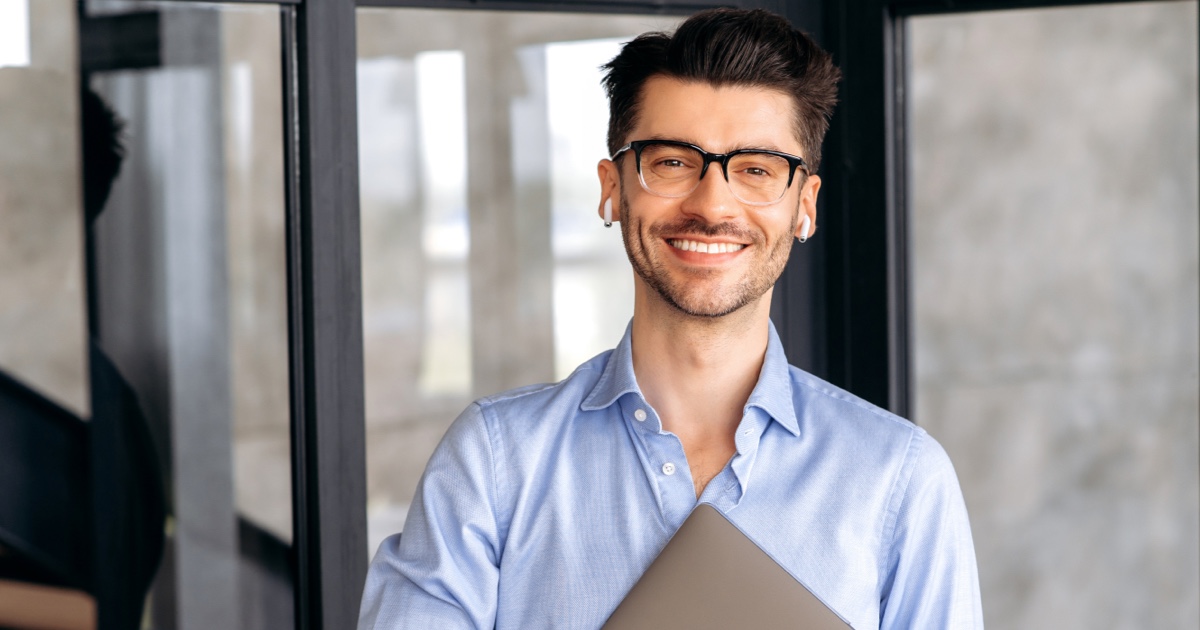 How can messaging apps supplement your marketing strategy?
Reading Time:
5
minutes
Why use messaging apps in your marketing strategy?
Creating a strong marketing strategy is a marketer's no.1 priority. To maintain it, you have to constantly monitor it, finding ways to improve it and new tools to make it stronger. In recent decades, social media platforms have emerged as one of the strongest marketing tools out there. With them have grown messaging apps, which have a huge potential and significant influence.
People are increasingly moving towards messaging apps as their preferred way of communicating with businesses. The statistics are here to prove it.
With messaging apps becoming more popular than social media platforms themselves, businesses should benefit from the opportunity to generate quality leads, connect with customers, and create lasting relationships.
Both users and brands view messaging apps as a way to communicate with each other in a more intimate and immediate way, engaging in conversations and establishing a direct link between them. This form of conversational marketing implies eliminating distances and adopting dialogue-based interactions through platforms used in everyday life.
There is no doubt that with messaging apps you can take your overall marketing strategy to a whole new level.
Putting messaging apps into action
In the next few minutes, we will discuss ways in which messaging apps can supplement your marketing strategy, making your brand stand out from the competition.
Connect with the audience through chatbots
Businesses are constantly working to create a smooth, convenient, and seamless experience for their audience. Yet it is still hard for people to find what they are looking for, especially outside of your website. This is why so many brands across different industries are using chatbots to assist their customers across their journey.
Chatbots are a very useful resource for customers who want to communicate with your brand. These automated systems respond autonomously to questions without the need for human assistance. They are nowadays quite common, with over 30,000 of them being active on Facebook alone.
Their advanced features can give personalized and quick consumer to brand interaction, as well as streamline customer service inquiries. For one, you will be able to personalize your brand messages in accordance to your user's interaction during the conversation. In addition, you will also help them 'pull' customized content for themselves.
These features give greater control to your audience, offering them exactly what they want on-demand, building trust in your business.

Use ads within messaging apps
As the statistics previously mentioned suggest, messaging apps can help you reach a large number of people. To turn your audience into leads and drive sales, you should advertise directly on the platforms they actually use. This can be done by devising a strategy that combines ads within these apps.
In today's fragmented landscape, where competition to capture an audience's attention is harsh, messaging app advertising is an unmissable opportunity for promoting your brand. As users move away from their overcrowded feeds, you can dynamically engage with consumers, making your business stand out. You can bypass the crowds and interact directly with potential leads and customers through a promotional message, visible on the homepage of the users' messaging apps.
These messages can direct users to your landing page where they can learn about your business and later come back and speak to you on the messaging app. It is important to remember that this dynamic form of ads will change the way you advertise. You will have to adopt a more conversational and playful approach, speaking to users using rich media formats, rather than doing it the traditional advertising way.
Provide instant customer service
Gone are the days when people used to call on the phone to get information and answers to their queries. Nowadays, people prefer sending messages and receiving answers in the same form. With messaging apps, you can provide your customers with 24/7 customer service.
In the age of social media, customers expect that you reply to their questions as soon as possible. That's exactly what messenger apps are made to do. They can deliver instant, one-on-one customer service, becoming a great support service provider. Many brands are using apps like Facebook Messenger to instantly respond to their customer support questions without having to switch platforms.
As customers expect service right away, at all hours, day and night, you have no choice but to offer it. This of course can be done in combination with chatbots, as people cannot be online for every single moment of the day or night.
Disseminate content
In the past, brands would send out generic content to users with the hope they would reach them. In today's increasingly saturated market, this will simply not work. You need to offer them content based on their individual preferences, for your audience to trust your brand and feel valued. Messaging apps can be used to help your followers get the information they need. By sharing relevant content and pushing personalized content to your subscribers, you will be able to stay on top of their mind, showing and sharing regularly.

For example, many news platforms have a Facebook Messenger bot so their readers can find news stories they are interested in. By just typing in keywords such as politics, travel, or sports the chatbot instantly sends them a link with all the relevant articles. This is a great way to curate content for specific users and help them enjoy their time interacting with you.
Speaking to your audience members on an individual level has become very critical. It shows that you care about their interests. On the other hand, irrelevant content can frustrate your audience, pushing them away from you.
Facilitate the shopping experience
Messaging apps are increasingly establishing themselves as an alternate channel for shopping. This is especially true for e-commerce, online retail and travel businesses.
Apps like Facebook Messenger allow businesses to reach out to customers with notifications about their orders, reminders, booking confirmations and flight documentation and much more. On the other hand, customers can seamlessly pay for their orders, receive speedy replies to their queries by directly contacting online retailers for product information, issue boarding passes and much more.
By adopting messaging apps in your marketing strategy, you can develop a close to real shopping experience and add a more personal touch to it, differentiating from traditional e-commerce businesses. With this form of conversational commerce, brands can better understand customer needs and pain points, while they can also simplify the process and provide a more personalized shopping experience within the messaging app.
All in all, by using instant messaging apps in your marketing strategy, you can build a strong relationship with your customers which in turn will boost customer loyalty.
Get ready to boost your marketing strategy!
Messaging apps can have a great impact on your marketing strategy. By using them, you are expanding your reach, achieving higher engagement, creating better experiences and building stronger relationships with your audience.
It is no longer a question of whether they should be part of your marketing strategy. Conversational marketing is here to stay. We hope the above tips will help you understand the possibilities of using messaging apps in your marketing strategy. Be wise and use what is most suitable for your business.
With the use of Routee's intelligent messaging tools, you have all you need to engage with customers in ways that will impact your bottom line. Get started now with conversational marketing.
Grow your business with Routee's Messaging Services